Growth in the small business sector will be stunted if internet service providers decide to charge a premium for faster speeds, it has been claimed.
Currently all internet traffic - content, platforms, and websites - is delivered under the principle of net neutrality, which means traffic is treated equally by the networks that deliver them regardless of the source.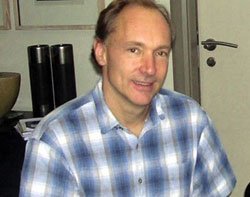 Peter Scargill, national IT chairman at the Federation of Small Businesses, said, "Net neutrality is key to the future of the web. It is absolutely vital that everyone gets a fair share of the cake - it is because of net neutrality that small businesses and individuals are able to hold their own against corporate might."
There have been rumours that Google was in talks with telecoms company Verizon to prioritise the order and speed in which it delivers content to users.
In a letter from nearly 100 small business owners to the Federation Communications Commission in January, SMEs urged the body to adopt a strong net neutrality stance.
"Net neutrality lowers the barriers of entry for entrepreneurs, startups and small businesses. It's because of net neutrality that small businesses and entrepreneurs have been able to thrive," said the letter.
Tim Berners-Lee, the inventor of the web, has spoken out in favour of net neutrality on YouTube. He said, "Freedom of connection with any application to any party is the fundamental social basis of the internet."
Not everyone is convinced the internet should remain neutral. Bob Tarzey, analyst at Quocirca, said the debate is overplayed.
"The truth is that net neutrality does not exist. People already carve up and portion networks and bandwidth. If a business is reliant on a network, at some point it will need to buy services for priority traffic."
Clodagh Murphy, director of Eclipse Internet, agreed, "[Paying a premium] could help SMEs to prioritise some of their content. It's not a case of the ISPs playing Big Brother."
Rather than letting ISPs take greater ownership of both the internet's infrastructure and content, Berners-Lee argues that it is better and more efficient for internet users if there are separate markets for connectivity and content.
Email Alerts
Register now to receive ComputerWeekly.com IT-related news, guides and more, delivered to your inbox.
By submitting your personal information, you agree to receive emails regarding relevant products and special offers from TechTarget and its partners. You also agree that your personal information may be transferred and processed in the United States, and that you have read and agree to the
Terms of Use
and the
Privacy Policy
.