This Article Covers
RELATED TOPICS
The long-awaited auction for so-called 4G mobile licences will take place at the end of 2011, communications minister Ed Vaizey announced on Wednesday.

Download this free guide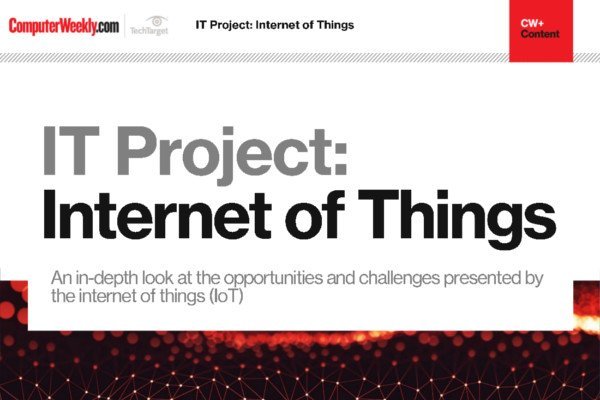 IT Project: Internet of Things
Have an in-depth look at the opportunities and challenges presented by the internet of things
By submitting your personal information, you agree that TechTarget and its partners may contact you regarding relevant content, products and special offers.
You also agree that your personal information may be transferred and processed in the United States, and that you have read and agree to the Terms of Use and the Privacy Policy.
Communications regulator Ofcom will run the combined auction of 2.6GHz and 800MHz spectrum.
"Under our plans, our mobile industry will have access to the 21st century infrastructure it needs to give UK consumers the latest technologies and even better coverage for broadband on their mobile phones," Vaizey said.
In a directive to Ofcom tabled in parliament, Vaizey asked Ofcom to also:
• Do a competitive assessment of future 3G and 4G markets, including the potential for new entrants. This was to "inform the design of the auction", and aimed to attract new competitive mobile broadband services.
• Liberalise 2G spectrum at 900MHz and 1800MHz. This would bring the UK into line with the EU's revised GSM directive to allow operators to use these frequencies for 3G technologies.
• Make 3G licences indefinite and tradable. This was to encourage greater investment in 3G services.
• Apply annual licence fees that reflected the market value of these licences. This would come into effect after the initial licence term ended on 31 December 2021.
Vaizey said existing users of 800MHz spectrum would be compensated "generously" and helped to move to the Channel 38 frequency from 2012 when they are pushed off Channel 69. Most of those affected are involved in special outdoor events and stage shows. The package was due because existing 800MHz expected to keep their licences until 2018, Vaizey said.
Reallocating the 800MHz band and opening more frequencies would give mobile operators more capacity to operate current and future devices on a larger scale, more effectively, he said.
Read more on Networking hardware