Independent Networks Cooperative Association (Inca) CEO Malcolm Corbett has defended the organisation and its predecessor, the Community Broadband Network (CBN), over its receipt of government money to promote broadband networks in rural areas and urban not-spots.
Speaking to Computer Weekly, Malcolm Corbett said he was powerless against any insinuations and innuendo contained in Lord Laird's questions in the House of Lords about Inca's and CBN's use of public money. The questions were privileged, but were poisoning the atmosphere, he said.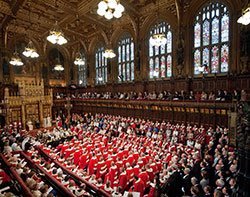 Corbett said he could think of no reason why Lord Laird was asking questions about the two organisations.
Laird's questions have revealed that CBN received £140,500 from various government departments since 2003/4. CBN and Inca have also received money from a number of local councils for consultancy work on broadband networks. Most related to local and community broadband networks, usually based on Wi-Fi or WiMax technology, Corbett said.
Corbett said he had asked for a meeting with Lord Laird, but had not received a reply. He had also written to Laird asking him to either meet or to stop the questions, which were damaging Inca's work.
Lord Laird said he had received Corbett's letter, but felt it was inappropriate to meet with someone he was asking questions about. "We correspond through PQs [parliamentary questions]," he said.
Corbett said Inca had posted Laird's questions on its website, together with answers. He said discrepancies in the dates of annual filings with the Financial Services Authority, which governs cooperative societies, were due to the FSA losing the initial documents and having to resubmit them.
He said the Inca board members who attended its AGM on 30 June were:
Dave Carter, Manchester Digital Development Agency, acting chairman
Loic Flageul, Alcatel-Lucent
Daniel Heery, Alston Cybermoor, Cumbria
Rob Leenderts, Cable & Wireless
Annette Murphy, Geo
Liz Reid, G-Ti Gateshead
Shaun Fensom, CBN, acting secretary.
Corbett said the first board meeting since the AGM will take place shortly and will finalise who are the chairman and secretary. It would also consider co-opting others who helped guide Inca by serving on the interim board during the setting-up period.
Lord Laird said earlier he had received certain information and was asking questions to clarify its meaning. He said his job was to ensure government money was spent properly.
He indicated his frustration with the civil servants who were providing the answers to his questions. "I don't know what I've got here, but I am going to find out," he said.
Email Alerts
Register now to receive ComputerWeekly.com IT-related news, guides and more, delivered to your inbox.
By submitting your personal information, you agree to receive emails regarding relevant products and special offers from TechTarget and its partners. You also agree that your personal information may be transferred and processed in the United States, and that you have read and agree to the
Terms of Use
and the
Privacy Policy
.