Nokia Siemens Networks' (NSN) proposed $1.2bn takeover of most of Motorola's wireless business will strengthen its position as a supplier of mobile and fixed wireless network infrastructure, but leaves the company still number two to Alcatel-Lucent in most markets.
The deal excludes mobile handsets, but leaves the way open to collaboration in the public safety market. Motorola will also keep its wireless patents and its iDEN trunked radio business.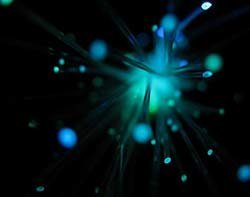 The deal gives NSN a bigger presence in the US, where Ericsson is already the market leader in the key emerging market for Long Term Evolution (LTE), the next generation of mobile telephony.
In addition, China-based Huawei is making inroads into smaller network operators, and even large ones, such as BT, which has based its core 21 Century Network largely on Huawei fixed wire kit.
Gartner analyst Sylvain Fabre said the deal gave Motorola networks immediate scale after a period of slow growth. He warned that NSN needed to execute the deal quickly and cleanly to forestall the uncertainty that has dogged the Alcatel-Lucent merger.
"Key for NSN is a clear communication to the market on the way forward in terms of what products get cut, which product lines will merge and when, what happens to legacy customers' infrastructure in future," Sylvain Fabre said.
"This may be most important to potential new customers who may be concerned about churn in company and product lines."
Fabre said a counter-bid from a third party such as Huawei could complicate the deal.
Welcoming the deal, NSN CEO Rajeev Suri said NSN would become the lead supplier with more than 50 network operators and strengthen its position with China Mobile, Clearwire, KDDI, Sprint, Verizon Wireless and Vodafone.
Based on sales, NSN would become the number three wireless infrastructure vendor in the US, the leading foreign wireless vendor in Japan, and strengthen its number two slot in global communications infrastructure, he said.
Fabre said there were still too many infrastructure vendors. More consolidation will occur, he said.
Verizon CTO Richard Lynch said the deal was good news for the wireless industry. "This deal brings together two important Verizon suppliers. We look forward to our continuing work with NSN."
More than 7,500 Motorola staff will move to NSN. The companies expect to complete the deal by the end of 2010.
Box
Motorola's networks infrastructure business provides products and services for wireless networks, including GSM, CDMA, WCDMA, WiMax and LTE. It is a market leader in WiMax, with 41 contracts in 21 countries. It also has 30 active CDMA networks in 22 countries, and more than 80 active GSM networks in 66 countries. It claims excellent traction with LTE early adopters.
Email Alerts
Register now to receive ComputerWeekly.com IT-related news, guides and more, delivered to your inbox.
By submitting your personal information, you agree to receive emails regarding relevant products and special offers from TechTarget and its partners. You also agree that your personal information may be transferred and processed in the United States, and that you have read and agree to the
Terms of Use
and the
Privacy Policy
.