CSC, which has £3bn worth of contracts under the NHS IT programme, is "on the brink of being fired from a key part of its contract after failing to meet a deadline to install systems at hospitals in the north-west", according to the Financial Times.
The Department of Health had given CSC a deadline of 31 March 2010 to go live successfully with the iSoft Lorenzo 1.9 Care Records Service at Morecambe Bay University Hospitals NHS Trust, which is an ardent advocate of the National Programme for IT (NPfIT) Lorenzo system. Had a go-live happened successfully, the Department of Health and its agent, NHS Connecting for Health, would have paid CSC tens of millions of pounds, in recognition that Lorenzo 1.9 had proved itself capable of being rolled out across other NHS trusts.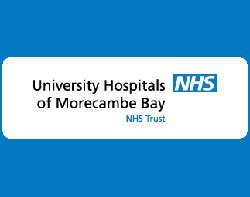 But the deadline passed yesterday without a go-live, and although officials had been willing to put back the deadline to this month, a go-live in April now seems highly unlikely as well. The failure to go live means that Connecting for Health has been unable to sign a memorandum of understanding with CSC, which would have set out a schedule for the delivery of new systems to NHS trusts under a new government.
CSC will now put forward a new deadline for going live at Morecambe Bay, which will have to be agreed with the Department of Health's CIO, Christine Connelly.
She told the FT that if progress is not made, the Department of Health has the option of cancelling CSC's contract to install the systems in acute hospitals, which is worth about £1bn. Connelly could end up allowing hospitals to choose from other suppliers.
Connelly said that CSC has to be given time, under its contract, to propose a fresh deadline for deployment at Morecambe Bay. The Department of Health will then assess the credibility of the new deadline and decide whether to agree it.
"We have to walk through this step by step," Connelly told the FT. "In a contract as large and complex as this we cannot just set a deadline and say that is it. We have to act responsibly and not expose the department and the taxpayer to risk."
Controlling NHS IT delivery
The Department has signed a new memorandum of understanding (MOU) with BT, the NPfIT local service provider in London and parts of the South of England. The deal means £112m will be cut from BT's £1bn local service provider contract and BT will need to deliver the Cerner Millennium system to about half of the trusts in London. Originally it was contracted to supply all of them.
A Department of Health statement said: "We made clear last year that it is important to improve the certainty of delivery of NHS IT in the acute sector while ensuring that any innovation matches the changing needs of the local NHS. We want trusts to be able to choose how National Programme for IT products can work with local systems that remain fit for purpose.
"This new flexible framework is the basis of our MOU with BT and will be the basis for an MOU we expect to sign with CSC once University Hospitals of Morecambe Bay NHS Trust goes live with Lorenzo.
"While we are disappointed that we have not been able to agree both MOUs, we are expecting our current review with CSC of delivery plans to achieve significant savings, while building on the gains already made for patients, clinicians and managers."
Email Alerts
Register now to receive ComputerWeekly.com IT-related news, guides and more, delivered to your inbox.
By submitting your personal information, you agree to receive emails regarding relevant products and special offers from TechTarget and its partners. You also agree that your personal information may be transferred and processed in the United States, and that you have read and agree to the
Terms of Use
and the
Privacy Policy
.