Software developers targeting the embedded systems and healthcare markets received a boost at the Mobile World Congress in Barcelona with the announcement of simpler guidelines for applications development using GSM technology.
The GSMA, the controlling body for GSM mobile technology, published industry guidelines to reduce design complexity and fragmentation in technologies. This will deliver cost-effective modules for the embedded mobile market, it said.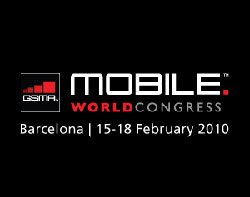 More news from Mobile World Congress >>
The GSMA also announced a partnership with the Continua Health Alliance, a non-profit, open industry organisation of healthcare and technology companies, to promote innovation and drive the use of embedded mobile systems in healthcare.
GSMA CTO Alex Sinclair said the global potential for connected devices was huge. "It is more than just mobile phones and laptop PCs," he said. "It can be anything that has a mobile connection embedded in it, such as a camera, a music player, a car, a smart meter or a health monitor."
Sinclair said he expects to see up to 50 billion connected devices over the next 15 years. Lower cost of healthcare, lower carbon emissions and better energy efficiency were some of the benefits, he said.
The GSMA and 25 mobile network operators and technology developers have agreed guidelines that promote a core family of modules that create economies of scale to lower the cost of embedding modules in everyday devices, Sinclair said.
They will add mobility to consumer electronics, healthcare, automotive and utilities sectors by addressing sector-specific connectivity needs, he said.
The industry will also introduce a simple service mark to help consumers understand which devices are ready to use on a mobile network.
Through the deal with Continua the GSMA will work on standards processes in the mobile and healthcare sectors. These will improve people's access to healthcare systems and cut costs by providing systems to diagnose disease, monitor patient health and intervene ahead of acute events, Sinclair said.
According to estimates by the GSMA and management consultancy McKinsey, remote monitoring could save the healthcare industry between $175bn and $200bn a year in managing chronic diseases in OECD and BRIC countries.
New mobile applications will allow consumers with GSM-enabled smart meters to adjust heating and lighting remotely to improve energy efficiency and cut consumption by 3.5% to 7%, Sinclair said.
Mobile connectivity in vehicles could improve vehicle maintenance, in-car entertainment, help drivers avoid traffic congestion and provide better routing to destinations, he said.
The companies that support the simplified guidelines are AT&T, Bluetooth SIG, CCww, Cinterion, Continua Health Alliance, Gemalto, Intel, InterDigital, Jasper Wireless, KT, NTT DoCoMo, Motorola, Orange, Qualcomm, Samsung, Sierra Wireless, SIMCom, Smart Communications, Softbank, Telecom Italia, Telefónica, Telit, Toumaz, Vodafone and Wyless.
Email Alerts
Register now to receive ComputerWeekly.com IT-related news, guides and more, delivered to your inbox.
By submitting your personal information, you agree to receive emails regarding relevant products and special offers from TechTarget and its partners. You also agree that your personal information may be transferred and processed in the United States, and that you have read and agree to the
Terms of Use
and the
Privacy Policy
.