Yahoo results show signs of turnaround
Yahoo has announced its best quarterly financial results since Carol...
This Article Covers
RELATED TOPICS
Yahoo has announced its best quarterly financial results since Carol Bartz took over as chief executive, promising to turn the company around.
The company has been struggling to keep internet search revenues up in the face of stiff competition from rival Google.
Although revenues of $1.73bn for the fourth quarter of 2009 were 4% down on the previous year, they were up 10% on the previous quarter.
Income from operations for the fourth quarter of 2009 showed a huge year-on-year increase to $119m, compared with a loss of $278m for the fourth quarter of 2008.

Download this free guide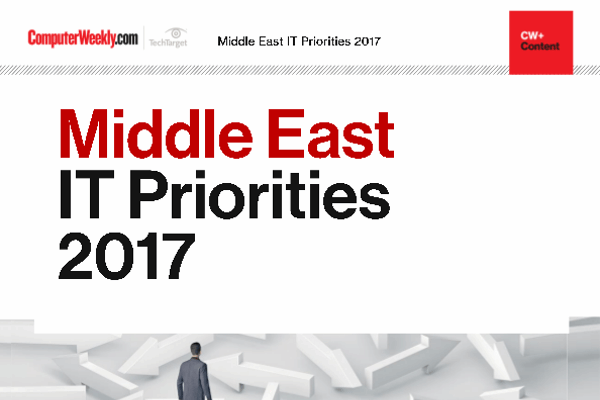 What are the IT priorities in Middle East?
Before any investment, how about taking a look at your peer's IT priorities for 2017? Download this report right now to find out in which areas IT decision makers are planning to invest in the nearest future!
By submitting your personal information, you agree that TechTarget and its partners may contact you regarding relevant content, products and special offers.
You also agree that your personal information may be transferred and processed in the United States, and that you have read and agree to the Terms of Use and the Privacy Policy.
Yahoo said the income figure included $40m in restructuring charges and $32m in advisory and retention costs related to the Microsoft search agreement.
This shows Bartz has stemmed the revenue slide and Yahoo has begun the swing towards profit, according to the Wall Street Journal.
"The fourth quarter marked a strong finish to 2009, which was a transformative year for Yahoo," said Bartz.
"We beat the high end of our revenue guidance and saw demand for premium display advertising improve significantly."
Bartz hopes to boost Yahoo's position through a $100m marketing campaign through 2010.
Microsoft's partnership with Yahoo is aimed at reducing expenses further by taking over Yahoo search and search advertising.
Yahoo is to keep 88% of revenue from the adverts clicked on its website, while Microsoft would bear most of the technology costs.
The benefits from the alliance are expected to be reflected in Yahoo's results during the second half of 2010, according to the New York Times.
In addition to the turnaround initiatives led by Bartz, analysts said Yahoo had benefitted from a rebound in spending by large companies.
Yahoo said display advertising revenue grew 26% compared with the previous quarter and showed a 10% greater increase than fourth quarter of 2008.
Search advertising revenue increased 4% compared to the third quarter of 2009, which is the first sequential increase since the third quarter of 2008.
Will the Microsoft Yahoo deal change your online marketing? >>
Read more on E-commerce technology