With some governments warning people to stop using Internet Explorer (IE) until Microsoft patches the latest vulnerability in the software, here are four ways to protect web browsing in IE.
Security expert, Rik Ferguson, solutions architect at Trend Micro, advises everyone using Internet Explorer to ensure they upgrade to Internet Explorer 8.0. He said, "The best thing to do is upgrade to IE8.0 because many security features are switched on by default.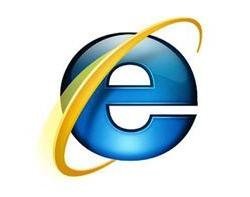 "The only version of Internet Explorer not vulnerable to the [Chinese attack] is IE 5.0, running on Windows 2000." So the majority of users are effected.
Users on the previous edition, IE 7.0, can still secure their PCs, but they need to change the security settings in Internet Explorer to disable ActiveX and JavaScript code and switch on Data Execution Prevention, which limits the effect of buffer overflow attacks. However, Ferguson said, "A technical user can make the changes on IE 7.0 to improve security, but this may be difficult for a home user to do, because the changes need to be made in different places on Internet Explorer."
People should ensure they have up-to-date anti-malware. Ferguson said, "If you run free software, you may need to download the latest signature file."
Businesses may also want to consider running host-based intrusion prevention, which allows IT managers to protect vulnerable PCs without having to roll out patches. Ferguson said, "Host-based intrusion prevention systems create a shield around vulnerable PCs. This means businesses can keep secure in-between scheduled patch roll outs."
Firefox has an open architecture, which enables third-party developers to build plug-ins such as NoScript, which prevents ActiveX and JavaScript from running. Although no equivalent software exists for Internet Explorer, Ferguson does not believe IE8.0 is any less secure than Firefox.
He said, "Microsoft is the biggest target. Criminals spend a disproportionate amount of time targeting Microsoft software."
Email Alerts
Register now to receive ComputerWeekly.com IT-related news, guides and more, delivered to your inbox.
By submitting your personal information, you agree to receive emails regarding relevant products and special offers from TechTarget and its partners. You also agree that your personal information may be transferred and processed in the United States, and that you have read and agree to the
Terms of Use
and the
Privacy Policy
.