More than 18,000 people have signed an online petition to protect the future development of open source database MySQL, which is owned by Sun Microsystems.
The Save MySQL petition was set up by MySQL founder Michael Widenius, who wants to prevent Oracle from gaining control of MySQL through its planned acquisition of Sun.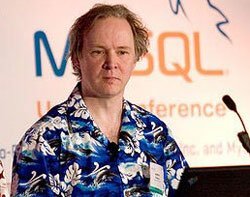 According to Widenius, if the intellectual property rights for MySQL fall into Oracle's hands, it will be lost as an alternative to Oracle's proprietary products.
"If Oracle were allowed to buy MySQL then Oracle would almost be in a monopoly position in many market segments," he said in a blog post.
The Save MySQL site maintains that if Oracle acquires MySQL, it will have as much control over MySQL as money can buy over an open source project.
The petition is to be presented to European competition authorities, which have delayed approval of the deal because of concerns about the future of MySQL.
They contend that Sun's MySQL open source database software is a potential long-term competitor to Oracle's core database business.
European authorities have until 27 January to complete an investigation around the MySQL concerns and make a decision on Oracles acquisition of Sun.
In its first week, the Save MySQL campaign claims to have collected more than 5,000 signatures from self-employed developers and more than 3,000 organisations that use MySQL.
The petition calls on competition authorities around the world to block Oracle's acquisition of Sun until certain safeguards are in place.
The Save MySQL claims that so far more than 90% want MySQL to be divested to a suitable third party that can continue to develop it under the open source General Public License (GPL).
Oracle insists that its planned acquisition of Sun will not harm competition in the database software market because there is no overlap between the two products
Email Alerts
Register now to receive ComputerWeekly.com IT-related news, guides and more, delivered to your inbox.
By submitting your personal information, you agree to receive emails regarding relevant products and special offers from TechTarget and its partners. You also agree that your personal information may be transferred and processed in the United States, and that you have read and agree to the
Terms of Use
and the
Privacy Policy
.