SAP is imposing maintenance increases on some users that are greater those agreed with the SAP user group executive network (Sugen), says Ray Wang, partner at consultancy Altimeter Group.
"Some end users are not aware of the Sugen agreement, but it is important for them to know that the agreed limits exist so businesses can push back if the limits are exceeded," said Ray Wang.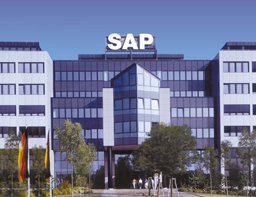 Users should contact the SAP user groups to ensure that any increases that SAP makes conform to the agreement reached between SAP and the user group, Wang told Computer Weekly.
Contractually, SAP is allowed to impose increases, but the Sugen agreement supersedes those contracts, said Wang.
All enterprise maintenance increases are to be managed through a joint process between SAP and Sugen, which requires SAP's programme to meet 11 agreed key performance indicators (KPIs).
The KPIs are aimed at ensuring that SAP's maintenance programme is delivering business value to end user organisations, with research firm Gartner acting as an independent assessor.
The first increases under the joint process are due in January 2010, providing SAP has met five of the 11 KPIs in a trial involving 100 SAP users by the end of 2009.
This process is still a work in progress, said Wang, but in the meantime SAP is allowing many users to "park" licences to save on maintenance fees for software they are not using.
SAP is also giving credit for these parked licences to enable end users to exchange then for licences for new products that better meet business needs to encourage continued investment, he said.
At the SAP UK and Ireland User Group Conference 2009, Wang called on end users to get involved in the SAP user group on the maintenance issue and to push for the innovation they need.
SAP is moving too slowly to bring alternative delivery models like software-as-a-service and products to market developed using its more than €1bn annual research and development budget, he said.
"There is a ton of innovation at SAP that is not being communicated, so end users need to challenge SAP through the user group to find out what it has got that can help their business," said Wang.
Innovation at SAP is often mired in internal politics, he said, citing an enterprise class Twitter-like application that has never been brought to market.
"End users need to work through the user group to push SAP to unlock the innovation, to find out what is available, and to get clarity on the SAP product map so they can plan for change," Wang said.
Email Alerts
Register now to receive ComputerWeekly.com IT-related news, guides and more, delivered to your inbox.
By submitting your personal information, you agree to receive emails regarding relevant products and special offers from TechTarget and its partners. You also agree that your personal information may be transferred and processed in the United States, and that you have read and agree to the
Terms of Use
and the
Privacy Policy
.