Prominent open source software developers have joined forces with those opposed to Oracle assuming control of MySQL if Oracle's proposed $7.4bn acquisition of Sun Microsystems goes ahead.
The deal, approved by US competition authorities, is being delayed because of concerns by their European counterparts that customers could face reduced choice or higher prices as a result of the merger.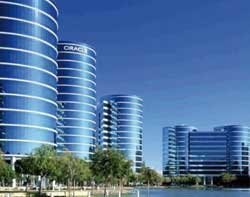 They contend that Sun's MySQL open-source database software is a potential long-term competitor to Oracle's core database business.
The deal has been cleared by US authorities, but the European Commission is conducting an investigation around the MySQL concerns that has until January to make a decision over the tie-up.
MySQL creator Monty Widenius and Free Software Foundation founder Richard Stallman have called on European competition commissioner Neelie Kroes to stop MySQL falling into Oracle's hands.
Wildenius believes MySQL should be separated from the deal so there will be no conflict of interest over MySQL's further development, according to the Financial Times.
Opponents of Oracle's acquisition of MySQL hope that, even though Widenius's concerns were dismissed by US authorities, they will be taken more seriously in Europe.
There are still no signs of whether the EC will seek to impose conditions on the proposed merger or insist on a separation of MySQL before approving the deal.
This week Sun announced a further 3,000 job losses, blaming delays in getting the green light from the EC for its merger with Oracle.
The delays caused by the EC probe have also raised concerns for Sun's customers, who are unable to plan ahead because roadmaps will not be released until the deal is completed.
Email Alerts
Register now to receive ComputerWeekly.com IT-related news, guides and more, delivered to your inbox.
By submitting your personal information, you agree to receive emails regarding relevant products and special offers from TechTarget and its partners. You also agree that your personal information may be transferred and processed in the United States, and that you have read and agree to the
Terms of Use
and the
Privacy Policy
.