Rentokil deploys Google Apps to 35,000
Rentokil Initial has become one of the largest user of Google...
Rentokil Initial has become one of the largest user of Google Apps, rolling out the cloud-based office suite to 35,000 users globally.
Rentokill plans to use Google to consolidate 40 email systems including open source products and Microsoft Exchange, into a single email system. The complex setup prevented staff from sending email across the group.

Download this free guide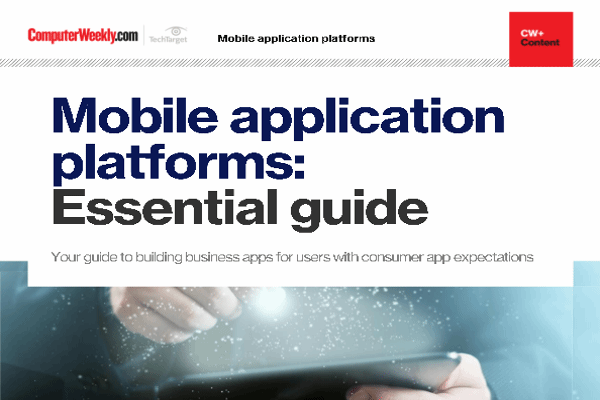 Building business apps for users with consumer app expectations
One of the mantras of modern enterprise application development is that business applications should be as easy to use as mass market consumer applications. In this guide, Computer Weekly examines the issues around mobile applications and the platforms emerging to help developers.
By submitting your personal information, you agree that TechTarget and its partners may contact you regarding relevant content, products and special offers.
You also agree that your personal information may be transferred and processed in the United States, and that you have read and agree to the Terms of Use and the Privacy Policy.
"The company has evolved with each business buying its own systems. We also acquired a number of companies. We had difficulty in sending email across the company," said Bryan Kinsella, chief information officer.
Kinsella has now mandated the use of Google Apps across the group for email, collaboration and video conferencing.
Rentokil selected Google Apps after a 100-day pilot within its Ambius division, with 800 users in different countries, which demonstrated the system's suitability for the group as a whole.
Email is the second stage of a five year programme to streamline business processes in the company. Last year, Rentokil Initial deployed handheld computers. It installed a new network in the UK and is in the process of virtualising servers, rationalising data centres, standardising its PC infrastructure and moving to a single mobile telephony provider.
The company aims to rollout Google Mail to 35,000 during 2010. To simplify the rollout, the company will continue to provide access to their legacy email, while providing Google Mail, via a web browser, for all new mail correspondence.
Earlier this year, manufacturer Valeo became the first company to use Google Apps globally after it signed a deal to use the SaaS for three years.
Kinsella said, "By deploying Google Apps, we can overcome a wide range of technical and communications issues and enhance our ability to deliver operational excellence throughout the organisation. The frustrations of not having access to a single, company-wide
e-mail address database will disappear and the translation difficulties faced by those colleagues wanting to collaborate with others around the world will be lessened."
Read more on Business applications