Social networks top target for hackers
A fifth of online attacks have targeted...
A fifth of online attacks have targeted social networking sites in 2009, according to a new security report.
Hackers are increasingly exploiting user content on Web 2.0 sites such asTwitter. Social networks did not feature in the same report last year, and have replaced government and law enforcement sites as the most hacked.

Download this free guide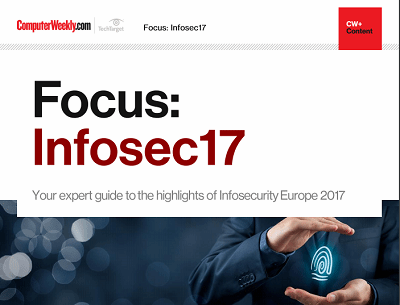 From forensic cyber to encryption: InfoSec17
Security technologist Bruce Schneier's insights and warnings around the regulation of IoT security and forensic cyber psychologist Mary Aiken's comments around the tensions between encryption and state security were the top highlights of the keynote presentations at Infosecurity Europe 2017 in London.
By submitting your personal information, you agree that TechTarget and its partners may contact you regarding relevant content, products and special offers.
You also agree that your personal information may be transferred and processed in the United States, and that you have read and agree to the Terms of Use and the Privacy Policy.
Ryan Barnett, director of application security research for Breach Security, said, "The dramatic rise in attacks against social networking sites this year can primarily be attributed to attacks on popular new technologies like Twitter, where cross-site scripting and CSRF worms were unleashed.
"Looking back at 2008, a notable election year, government-related organisations were the top-ranked attack victims and have now dropped to number three."
The Web Hacking Incident Database report, by Nebulas Solutions Group, also found there was a 30% increase in overall web attacks compared withthe first half of last year.
Nick Garlick, managing director of Nebulas Solutions Group, said, "We have seen and heard anecdotal evidence that Web 2.0 applications are being attacked more frequently and more aggressively, but the scale of these findings shows very clearly that organisations must now look very closely at their security policies and procedures around Web 2.0. Many companies still donot fully comprehend the security risks that social networking sites and user-generated content can represent."
Read more on IT risk management