Disaster recovery plans pressure IT budgets
Most organisations have had to implement disaster recover plans in the past year, according to Symantec's annual IT...
Most organisations have had to implement disaster recover plans in the past year, according to Symantec's annual IT disaster recovery survey.
Some 93% of IT professionals at over 1,500 companies in 24 countries around the world said they had implemented disaster recover (DR) plans to some degree in the past 12 months.

Download this free guide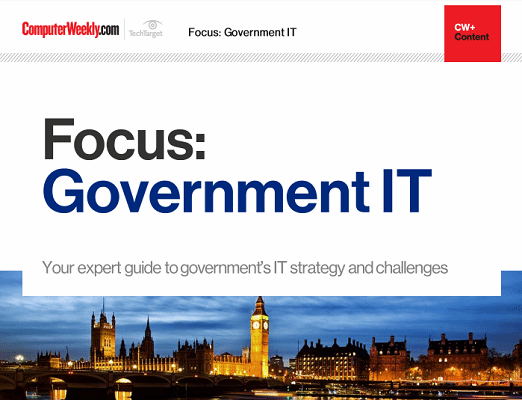 Government IT in post-Brexit Britain
Get an expert look at the government's ideas for a prosperous post-Brexit Britain as well as its ambitious 5G strategy. Features an interview with Sarah Wilkinson, chief data, digital and technology officer at the Home Office.
By submitting your personal information, you agree that TechTarget and its partners may contact you regarding relevant content, products and special offers.
You also agree that your personal information may be transferred and processed in the United States, and that you have read and agree to the Terms of Use and the Privacy Policy.
But despite reduced average downtimes of three to four hours, compared with 12 to 24 hours in 2008, business will have to improve, the report said.
The high rate of failure of DR tests and the continually increasing costs of DR recovery are the biggest reasons businesses need to improve.
The survey found that one in four DR tests failed and downtime on database servers costs UK business and estimated average of £1,400, rising to £3,000 for e-mail.
While DR budgets are high, at £30m on average for businesses with more than 5,000 employees, costs are expected to rise through 2009, while budgets remain flat.
More than half (52%) of the IT professionals questioned expect increased pressure on IT managers to get more out of existing assets in the face of no budget increases in 2010.
Businesses have already responded according to the report with most organisations more than doubling executive involvement in DR in the past year.
Some 70% of respondents said DR committees involve the CIO, CTO or IT director, compared with only 33% in 2008.
Organisations can do a better job at curbing the costs of downtime by using automation tools to minimise human involvement, said Symantec.
The report also recommends increasing DR plan testing, finding testing methods that are not disruptive and paying more attention to virtual environments.
Just over a quarter of organisations still do not include their virtual servers in DR testing and backup only 36% stored on them, the survey revealed.
Read more on IT governance