Internet service providers (ISPs) will have to notify online pirates and provide their identities to content owners to allow them to take persistent offenders to court.
ISPs will also have to take "technical measures" to limit damage cauased by pirates, such as blocking internet addresses and restricting bandwidth to suspected offenders.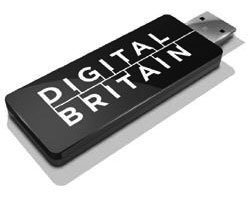 These proposals to safegaurd intellectual property online were outlined by communications minister Stephen Carter in the final Digital Britain report launched in London today (16 June).
Carter said the government had abandoned its earlier idea to set up a digital rights agency. "It was a sledgehammer to crack a nut," he said.
He said online piracy of intellectual property such as films and music for profit was theft and would be dealt with using criminal law.
He said Ofcom's remit would be changed to allow it to manage illegal online file-sharing.
The government is also negotiating an international anti-counterfeiting trade agreement (ACTA) that aims to tackle illegal file-sharing across national borders.
The government is expected to host an international meeting on how to protect intellectutal property in the digital world in autumn.
Other reports on Digital Britain:
Email Alerts
Register now to receive ComputerWeekly.com IT-related news, guides and more, delivered to your inbox.
By submitting your personal information, you agree to receive emails regarding relevant products and special offers from TechTarget and its partners. You also agree that your personal information may be transferred and processed in the United States, and that you have read and agree to the
Terms of Use
and the
Privacy Policy
.