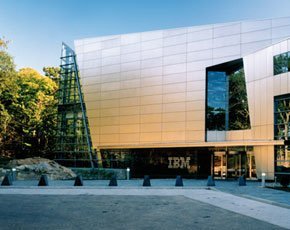 In this IBM supplier profile you will find a special nine page report from Computer Weekly analysing the challenges facing IBM, along with figures about its financial performance, the services it offers, its place in the market and what the future may hold for the supplier.
You will also find up to date news and tips on IBM in addition to further IBM resources and whitepapers from TechTarget's research library.
Overview of IBM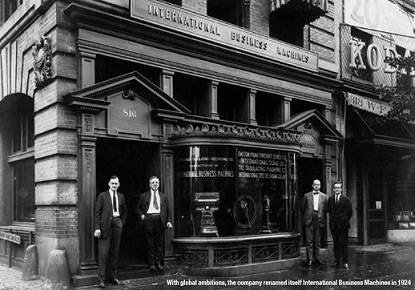 A century old in 2011, IBM operates in five segments: Global Technology Services; Global Business Services; Software; Systems and Technology; and Global Financing.
Global Business Services concentrates on consulting, systems integration and application management and support. It is the customer-facing part of IBM, and the engine through which most of its orders are taken.
Global Technology Services focuses on infrastructure services and business process outsourcing, while the Systems and Technology group is responsible for project delivery.
Financing, services and software constitute 90% of the company's revenue, and it is focusing increasingly on emerging markets, which currently make up a fifth of its revenue.
The company has a five-year plan to push heavily into cloud computing and analytics, and is also heavily invested in its 'Smart Planet' initiative, which hopes to leverage the sensor-based Internet of things.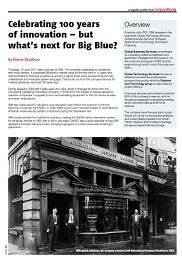 This special nine-page report from Computer Weekly analyses the challenges facing IBM, its financial performance, the services it offers, its place in the IT market and its future strategy. Packed with graphs and diagrams, the report is essential reading for any organisation already working with, or thinking of working with, IBM.
See all research from ComputerWeekly.com
Key Facts about IBM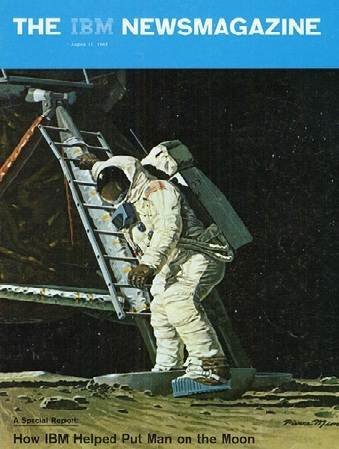 • Net profit in 2010: $14.8bn
• Number of employees: 427,000
• Percentage of revenue from growth markets: 21%
• Revenue in 2010: $99.9bn
• Total assets: $113bn
• Earnings per share: $11.52
UK Head Office
IBM United Kingdom Limited
PO Box 41, North Harbour
Portsmouth
Hampshire PO6 3AU
More on IBM from the TechTarget network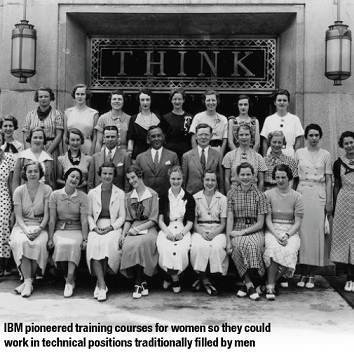 • IBM SmartCloud strategy emphasises mobile environments, big data
• IBM gives SmartCloud Foundation shops more control
• IBM, Cisco, NetApp converged infrastructure systems worth the price?
• IBM's IMS version 12 catalog and repositories helpful for programmers
More on IBM from ComputerWeekly.com
IBM whitepapers from TechTarget's library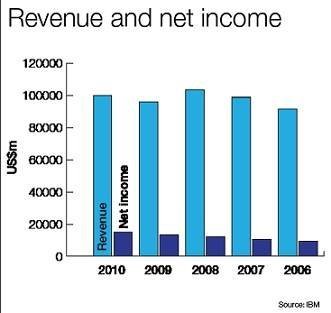 • IBM PowerVM Virtualisation Technology on IBM POWER7 Systems
• Observations from IBM's own cloud transformation
• Teradata and IBM Netezza compared
IBM Data Center Family Solutions
See all TechTarget research and whitepapers at BitPipe.com
IBM products and product families
Software
• Application infrastructure
Application foundation
Application optimisation
Cloud platform and application
Virtualisation

Transaction processing
• Application life-cycle management
Architecture management
Built and deployed management
Quality management
Requirements management

Software change and configuration management
• Asset management
Enterprise asset management

Other asset management
• Business analytics
Analytic applications
Business intelligence
Financial performance and strategy management
Governance risk and compliance

Predictive analytics
• Business planning and alignment

Performance measurement and management
• Business process management
Automation and integrity
Business monitoring
Decision management
Discovery and design

Infrastructure service automation
• Commerce
Decision optimisation
Order management
Selling

Supply chain management
• Complex embedded systems

Product line engineering
• Connectivity and Integration
B2B integration
Cloud integration
Integration foundation
Managed file transfer

Messaging
• Data management
Database administration
Database design and development

Database management
• Data warehousing
Industry models

Warehousing software
• Design and development
Application development
Architecture and design
Compilers

Real-time, embedded systems and software development
• Enterprise architecture and portfolio
Management

Data security and privacy
• Information integration and federation
Big data analytics
Information integration

Master data management
• Network and service assurance
Network performance management

• Operating systems
Linux family
I family of operating systems
z\OS family
z/VM family
z/VSE family

• Security
Application and process
Data information
Network server and endpoint
People and identity
Security governance risk management and compliance

• Storage management
Archive and retention
Data life cycle
Storage resource management
Unified recovery

• Unified communications
Unified communications middleware

• Web experience
Customer web experience
Employee web experience

Storage
• Disk systems
• Tape systems
• Media
• Storage area networks
• Network attached storage
• Archiving and retention
• Storage software
• Storage solutions
• Tivoli storage management solutions

Hardware
• Power systems
• System i (iSeries)
• System p (pSeries)
• System z (Mainframe)
• System x (xSeries)
• BladeCenter
• UNIX servers
• Systems software

Business services
• Business analytics and optimisation
• Strategy and transformation
• Functional expertise
• Mid-market expertise
More on IBM's product family
Key executives at IBM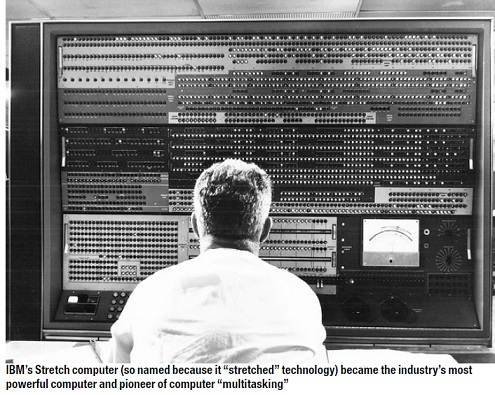 Virginia M. Rometty
• CEO
Previously senior vice president and group executive sales, marketing and strategy Rometty was IBM's global sales leader, accountable for revenue, profit, and client satisfaction in the 170 global markets in which IBM does business. In this role, she was responsible for IBM's worldwide results, which exceeded $99 billion in 2010. Before this Rometty was senior vice president, IBM Global Business Services, where she led the successful integration of PricewaterhouseCoopers Consulting.
Rodney C. Adkins
• Senior vice president, Systems and Technology Group Adkins is the senior vice president for Systems and Technology Group, which encompasses all aspects of IBM's semiconductor, server, storage, system software and retail store solutions businesses, with 2010 revenues of more than $18 billion. The company's integrated supply chain, which includes global manufacturing, procurement and customer fulfilment, also reports to him. Adkins was named to this position in October 2009, after serving as senior vice president, development and manufacturing for the Systems and Technology Group. He sits on the IBM operating team, responsible for day-to-day market execution, and serves on the board of governors for the IBM Academy of Technology.
Latest announcements from IBM