Storage Area Network School: Lesson 3
This webcast explores Fibre Channel protocols, world wide names and how San fabric addressing works.
This Article Covers
RELATED TOPICS
Storage Area Network School: Lesson 3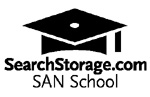 ---
Join Christopher Poelker, co-author, Storage Area Networks for Dummies for a webcast on what makes a storage area network (San) go. This webcast explores Fibre Channel protocols, world wide names and how San fabric addressing works.

Download this free guide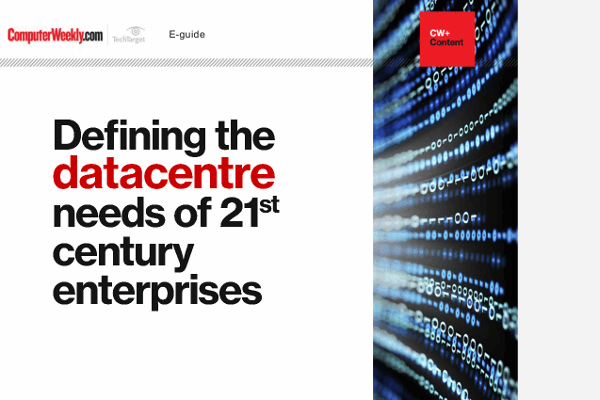 Defining the datacentre needs of 21st century enterprises
A collection of our most popular articles on datacentre management, including: Cloud vs. Colocation: Why both make sense for the enterprise right now; AWS at 10: How the cloud giant shook up enterprise IT and Life on the edge: The benefits of using micro datacenters
By submitting your email address, you agree to receive emails regarding relevant topic offers from TechTarget and its partners. You can withdraw your consent at any time. Contact TechTarget at 275 Grove Street, Newton, MA.
You also agree that your personal information may be transferred and processed in the United States, and that you have read and agree to the Terms of Use and the Privacy Policy.

View this lesson at anytime here.

More about "Lesson 3: What makes a San go?"

You've identified the need for a San in your environment and you're up to speed on the components that make up a San. Now it's time to learn about the inside mechanics of a San. Lesson 3, "What makes a San go?" covers latency, or moving data over a distance, and bandwidth, which is the process of moving the data through your network or bandwidth. You'll also learn about Fibre Channel, SCSI and iSCSI networking protocols as well as the fabric name server and how to perform zoning. You'll understand the different types of zoning such as port zoning, world wide name zoning, and mixed zoning which will help you allocate resources on your San. The chapter concludes with a discussion of logical unit numbers and how data is assigned to a server.

What you'll walk away with:
** Knowledge of how data moves across a network
** The definition of bandwidth
** An understanding of Fibre Channel protocols
** An exploration of world wide names
** An understanding of how San fabric addressing works
** The ability to ask Chris your specific San questions


Please join Christoper Poelker for this webcast right now.

About Christopher Poelker:

Aside from being an author and a SearchStorage.com San expert Christopher Poelker is a storage architect at Hitachi Data Systems. Prior to Hitachi, Chris was a lead storage architect/senior systems architect for Compaq Computer, Inc., in New York. While at Compaq, Chris built the sales/service engagement model for Compaq StorageWorks, and trained most of the company's VAR's, Channel's and Compaq ES/PS contacts on StorageWorks. Chris' certifications include: MCSE, MCT (Microsoft Trainer), MASE (Compaq Master ASE Storage Architect), and A+ certified (PC Technician).

Don't miss this event. Make sure to view it today.

***TEST YOUR KNOWLEDGE OF PART 1 -- TAKE OUR QUIZ***
Once you've viewed lessons 1-4, test your skills by taking the San School Quiz

Back to the San School table of contents.

"What makes a San go?"
Read more on Networking hardware