Portal mania: behind the hype
Portals are heralded as the beginning of a new phase of corporate computing that promises to transform an organisation's access...

This Article Covers
RELATED TOPICS

Download this free guide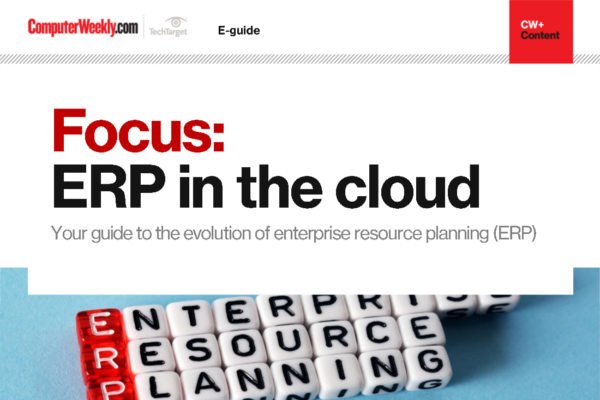 Are you keeping up with the ERP evolution?
Read about the new best practices for the ERP systems and how to tackle the growth of ERP integrations.
By submitting your personal information, you agree that TechTarget and its partners may contact you regarding relevant content, products and special offers.
You also agree that your personal information may be transferred and processed in the United States, and that you have read and agree to the Terms of Use and the Privacy Policy.

Portals are heralded as the beginning of a new phase of corporate computing that promises to transform an organisation's access to, and use of, its information sources, says Angela Ashenden.



Why the interest and the confusion?
Vendor hype surrounding portals is the primary cause of confusion in the market. The diverse range of applications and different technologies currently being used to create portals is also a contributory factor. There are also a significant number of vendors who are using the term "portal" in their marketing to describe a simple Web interface for their application

Providing easy access to corporate information is an important concern for most business organisations as they continue to grow and adapt to the new information and knowledge economy. The advent and subsequent growth of the Web and, in particular, intranets, has afforded corporate users access to new types of information, some of which is beyond the control of the traditional IT department. Portals are seen as a possible response to increased user expectations about information access and delivery.

Portals also provide a tangible home for several niche technologies that have interested the corporate community for years, such as search and personalisation technologies. They also provide a Web-based focal point for collaboration and exchanging information.

Companies are not just eager to use portals to cope with increased flows of business information and processes and to improve internal relationships. Many are starting to use portal technology to provide access to e-commerce and e-business services, and to enrich relationships with customers, partners,
"The workspace portal signals a move away from the traditional Windows-based desktop user interface to a browser-based collaborative interface"

Source: Ovum
suppliers and investors.

The evolution of portals
Over the last 30 years, the user interface developed from a single command line into a user-friendly graphical interface. By the 1990s, however, it seemed to reach a plateau, with no vendor successfully introducing a real alternative. Until the Web - and the portal - came along.

Initially, the term "portal" referred to well-known Internet search and navigation sites that provided a starting point for Web consumers to explore and access information on the Web. While these public Internet portals continue to flourish, the market for portal technology is increasingly focused on the better delivery of corporate information.

Portal technology has significantly matured since the public search sites were first built, and has been used to build a diverse range of portal types including application service provider portals, customer relationship management portals, "vortals" (B2B marketplace portals) and knowledge portals. The next development is the workspace portal.

The workspace portal
Unlike consumer Internet portals, an enterprise portal is more than just a launch pad to other Web sites and information sources. Ideally, an enterprise portal represents a "destination" - a place where users "live" and work on the corporate network. We call this type of enterprise portal a workspace portal. It does not act as a gateway that users access to go somewhere else. Rather, it is the environment where they stay and perform their work - in other words, the portal is their desktop.

Ovum defines the workspace portal as: A single coherent integrated portal that presents its users with all the information they need to carry out their job.

To capture and retain corporate use, the workspace portal needs to integrate all the business information and tools that support a user's job or specific role. Portals that focus only on content are inadequate. The architecture not only needs to provide broad access to a range of corporate information sources and application services, but also sophisticated value-added portal functions, such as unified search, categorisation, embedded application services, integration, collaboration, administration and security.

The potential of portals
Workspace portals are challenging the fundamental assumptions of the current models of information processing at the desktop. The workspace portal signals a move away from the traditional Windows-based (single) desktop user interface to a browser-based collaborative interface - positioning the Web browser as the gateway to a set of shared services and knowledge resources. The focus of the corporate desktop is also shifting to the collaborative productivity of this new "Webtop" environment. We are at the beginning of a revolution in the form and function of the corporate desktop. This has been sign-posted by developments from such companies as Microsoft and IBM.

Microsoft's entry into the portal market with SharePoint Portal Server demonstrates the importance of this market, and also highlights its need to avoid losing its monopoly of the desktop market. Having owned the corporate desktop for almost a decade with Windows, the software giant's crown is under threat as portals promise to become the new corporate interface.

Workspace portals have implications for the business models of all major IT industry players, not only Microsoft. As workspace portal developers continue to focus on accessing all corporate information within one application-independent interface (not segregated applications), it threatens to make today's Windows-based metaphors look as obsolete as IBM's 3270 terminal interface.

www.ovum.com
Read more on Business applications