Case Study: SCO UnixWare and Barclays
With the help of SCO UnixWare, Barclays' Retail Financial Services Group is modernising and streamlining its IT infrastructure
With the help of SCO UnixWare, Barclays' Retail Financial Services Group is modernising and streamlining its IT infrastructure
The AFCAR business unit is part of Barclays' Retail Financial Services Group and represents an important element of Barclays' worldwide business, contributing over $160m to the company's $3.2bn profits in 1997. The bank's presence in the region dates back to 1919 and today accounts for 25 per cent of the Kenyan banking market. Banks in Ghana, Zambia, Botswana, Uganda, Seychelles, Mauritius, Cyprus, Barbados, the Bahamas, and other Caribbean islands make up a total of over 250 branches.

Download this free guide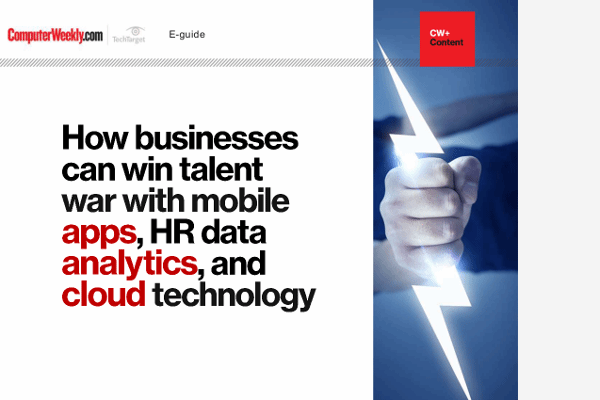 How businesses can win talent war with mobile apps, HR data analytics and cloud technology
Latest articles on HR best practices: mobile apps disrupting the annual staff appraisals; reasons for and against open-source software; and Rolls-Royce case study.
By submitting your personal information, you agree that TechTarget and its partners may contact you regarding relevant content, products and special offers.
You also agree that your personal information may be transferred and processed in the United States, and that you have read and agree to the Terms of Use and the Privacy Policy.

Three regional processing centres (RPC) have been now been set up. The first, in Harare, Zimbabwe, manages processing for Zimbabwe, Zambia and Botswana; the second in Nassau, Bahamas, processes all data for the Caribbean; and the third, based in the north of England, processes the work from AFCAR's other African territories. Communication from the branches to the new RPCs takes place via satellite using VSAT technology, each branch now having a satellite dish on the roof to interface to one of two satellites ­ one for the Caribbean and one for Africa. Satellite networks have high latency, so Barclays is running carefully designed remote procedure calls over IP to optimise the speed of over-the-counter transactions. The introduction of satellite communications has secured a technology leadership position for Barclays in Africa and the Caribbean. Prior to its introduction, banks could only access data held in the branch ­ there was no online access to a central database. Now the majority of the point-of-sale infrastructure and ATM network operates over the satellite links; customers can now undertake a full range of banking transactions at any Barclays branch in the region. Following a decision 18 months ago by AFCAR to standardise on the UnixWare platform, all the Fujitsu servers run SCO UnixWare systems. This decision was based on cost-of-ownership advantages and the systems' inherent stability and scalability. "UnixWare offered a shrink-wrapped solution which would run on any Intel-based hardware, providing us with future flexibility and choice," said Ken Fergus, AFCAR's Head of Technical Planning. Barclays bank now plans to upgrade to UnixWare 7 in the RPCs and intends to centralise more applications using clustering solutions and the faster processors now available within Fujitsu's product portfolio. Compiled by Will Garside from www.sco.com
Read more on Operating systems software