IT professionals have your say about the state of outsourcing contracts
Following the success a contribution of reader, Matt, who prepared a questionnaire to get the views from IT professionals about the alleged UK skills gap, I have decided to have a go.

Download this free guide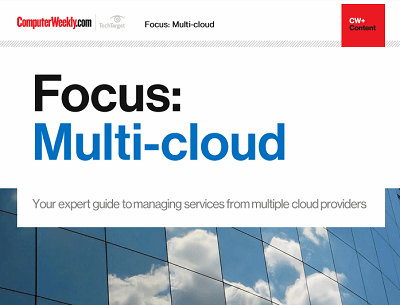 The maturity of the enterprise public cloud
Many IT leaders are increasingly coming round to the idea that sourcing services from one or more providers might be the best way to go. Join us as Computer Weekly takes a closer look at the multi-cloud approach and what providers are doing to capitalise on the trend.
By submitting your personal information, you agree that TechTarget and its partners may contact you regarding relevant content, products and special offers.
You also agree that your personal information may be transferred and processed in the United States, and that you have read and agree to the Terms of Use and the Privacy Policy.
So here is a questionnaire that hopes to get the views of IT professionals about the level of success of IT outsourcing contracts.
Whenever I talk to businesses about outsourcing contracts they are always positive. But we know there are often problems. Knowing what these problems are can help decision makers avoid them.
So this will give IT professionals an opportunity to paint a picture of IT outsourcing from within.
The previous questionnaire had 170 respondents and some very interesting comments.
This is a bit of a Google experiment by me but please take time to fill the questionnaire and I will report the results.
Loading…