Y2K Lessons Forgotten Already
Those of you who might have concluded that the risks posed by the Y2K Bug were overstated should take a look at this recent story about six Lockheed F-22 Raptors crossing the International Date Line (IDL). The F-22 Raptor might be the most advanced fighter jet in the world, but multiple systems, including fuel, navigation and communications, crashed when the six Raptors crossed the IDL. Fortunately the weather was good and there were refueling tankers around to help guide them home. Otherwise it would have been "real serious".

Download this free guide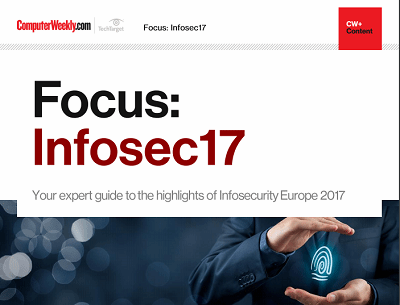 From forensic cyber to encryption: InfoSec17
Security technologist Bruce Schneier's insights and warnings around the regulation of IoT security and forensic cyber psychologist Mary Aiken's comments around the tensions between encryption and state security were the top highlights of the keynote presentations at Infosecurity Europe 2017 in London.
By submitting your personal information, you agree that TechTarget and its partners may contact you regarding relevant content, products and special offers.
You also agree that your personal information may be transferred and processed in the United States, and that you have read and agree to the Terms of Use and the Privacy Policy.
Clearly we haven't all learned the lessons from the Y2K experience.