News
Stay informed about the latest enterprise technology news and product updates.
Why QCon London brings the developers together
London often plays second fiddle to Las Vegas, Barcelona, Hannover and more in terms of where the best developer events are held.
We do have DevWeek it's true, but QCon London appears to be one of the better gathering of real developer purists.
You're more likely to hear about emerging use of Scala at QCon that you are of hearing some polished suit blither on about ERP, ALM, APM and any other selection of 3-letter acronym.

Download this free guide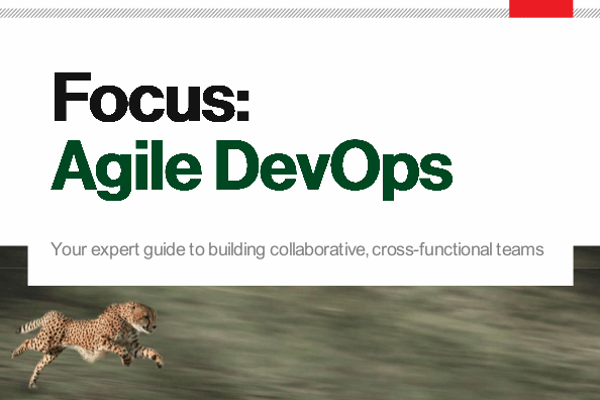 How can your business benefit from DevOps?
Let's take a look at six of the development practices that Disciplined Agile Delivery recommends for disciplined DevOps teams.
By submitting your personal information, you agree that TechTarget and its partners may contact you regarding relevant content, products and special offers.
You also agree that your personal information may be transferred and processed in the United States, and that you have read and agree to the Terms of Use and the Privacy Policy.

Today is the opening block of sessions http://qconlondon.com/
… and in the organisation's own words, "QCon empowers software development by facilitating the spread of knowledge and innovation in the developer community. A practitioner-driven conference, QCon is designed for technical team leads, architects, engineering directors, and project managers who influence innovation in their teams."

There's some good sessions all week, but here's a snapshot of today:
A Brief History of Data
The process, Technology & Practice of Continuous Delivery
Impossible Programs
Identity is the new Currency