Sexy cloud apps? Mendix makes aPaaS at it
Mendix has updated its application Platform-as-a-Service (aPaaS) software to make it, well, sexier.
Sexier how?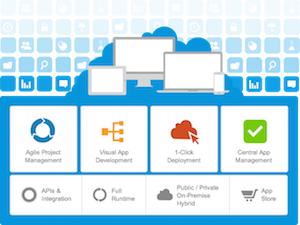 The immodestly named Mendix Digital Experience (DX) release includes extensive pre-crafted UI templates for creating cloud applications faster, which is a good looking feature.

Download this free guide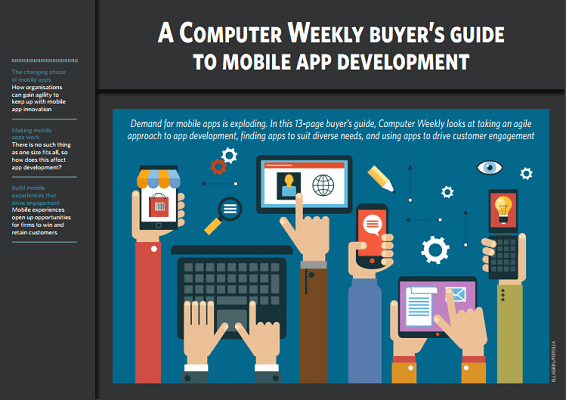 The exploding need for mobile app development
Demand for mobile apps is exploding. Computer Weekly looks at taking an agile approach to app development, finding apps to suit diverse needs, and using apps to drive customer engagement.
By submitting your personal information, you agree that TechTarget and its partners may contact you regarding relevant content, products and special offers.
You also agree that your personal information may be transferred and processed in the United States, and that you have read and agree to the Terms of Use and the Privacy Policy.
There's also OData support — meaning 'open data'.
OData defines an abstract data model and a protocol that let any client access information exposed by any data source, so that's definitely attractive
There are also enhancements to the firm's online developer community; and an expanded Free Edition with full production capability.
New UI, what's inside?
The new UI Framework delivers a comprehensive set of UI patterns, themes, navigation layouts, and page templates. Using this framework, developers can create "pixel-perfect" fully responsive applications out of the box… says the firm.
According to a press statement, "Mendix now supports OData, an open protocol that enables simple creation and consumption of query-able and interoperable RESTful APIs for data. One click turns data into information by pulling live data from Mendix applications into BI and analytics tools, such as Tableau, SAS, R and Excel. A new streaming query mechanism features high performance and low memory usage."
The release offers an improved developer experience through upgraded sign-up flows, project wizards, instructional videos, how-to guides and an enhanced developer website.
These resources, collected in the new "Mendix Cookbook," help remove complexity, speed ramp-up time, and enable developers to focus on building applications that make a difference.