Podcast: Hacking Work
ComputerWeekly.com's Cliff Saran speaks to Bill Jensen and osh Klein on the role of the IT department in the knowledge economy.
In this podcast, ComputerWeekly.com's Cliff Saran chats to Bill Jensen and Josh Klein about "Hacking Work - breaking stupid rules for smart results". Bill and Josh discuss how the old ways of doing IT no longer match what staff in the knowledge economy need.

Download this free guide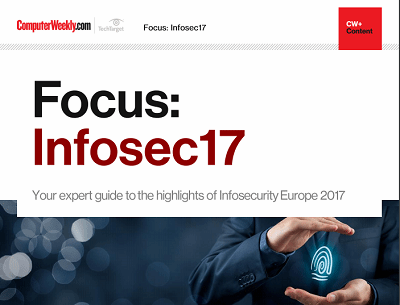 From forensic cyber to encryption: InfoSec17
Security technologist Bruce Schneier's insights and warnings around the regulation of IoT security and forensic cyber psychologist Mary Aiken's comments around the tensions between encryption and state security were the top highlights of the keynote presentations at Infosecurity Europe 2017 in London.
By submitting your personal information, you agree that TechTarget and its partners may contact you regarding relevant content, products and special offers.
You also agree that your personal information may be transferred and processed in the United States, and that you have read and agree to the Terms of Use and the Privacy Policy.
Many businesses are run based on best practices from the industrial revolution. The company provides the tools and environment to enable staff to do their job. This works up to a point, but Jensen and Klein argue that it is out-dated and members of staff are being hampered by command and control style management supported by inflexible IT systems.
Play now:
Download for later:
Internet Explorer: Right Click > Save Target As
Firefox: Right Click > Save Link As
Read more on IT risk management