Clarence Alford - Fotolia
Dell joins HPE and Cisco at top of cloud infrastructure leader board
Cloud infrastructure is looking like a three-horse race between the big US suppliers, but the contract manufacturers are also in the running
There is now a three-way split in leadership of the cloud infrastructure market, according to the latest market data from Synergy Research.
But the white box server manufacturers that build servers on contract for the major cloud providers – original design manufacturers (ODMs) – have a combined market share roughly equal to that of the three established suppliers.

Download this free guide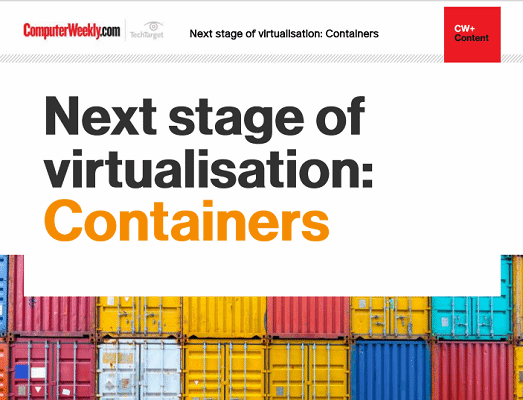 Next stage of virtualisation: Containers
Who doesn't love building blocks? Following the burst of cloud computing, containers are becoming a necessity for all organisational transformation and development. Follow us as we go through the technologies that complement and enhance their use, and outline a first-hand insight into the impact.
Fourth-quarter data from Synergy Research Group showed that Dell EMC, Cisco and HPE are essentially tied for leadership of the strategically important cloud infrastructure equipment market.
HPE and Cisco have traditionally battled for top spot in the cloud infrastructure market, but in Q4 they were joined by the recently merged Dell EMC. All three had a market share of about 11.5%, Synergy Research noted.
The ODMs in aggregate also have a similar share of the market, thanks to ongoing heavy investment in own-designed hardware by hyperscale cloud providers, Synergy Research found.
Microsoft and IBM complete the group of top cloud infrastructure providers. Across the different types of cloud deployment, Cisco continues to hold a commanding lead in public cloud infrastructure, while Dell EMC gained a narrow lead over HPE in private cloud, according to Synergy Research.
The analyst reported that total cloud infrastructure equipment revenues, including public and private cloud, hardware and software, passed the $70bn milestone in 2016, with Q4 revenue accounting for more than 27% of the total market.
Read more about the cloud market
HPE leads the cloud server market and is a strong challenger in storage, while Cisco is dominant in the networking segment and also has a growing server product line. Dell EMC is the second-ranked server supplier and has a clear lead in storage. Microsoft features heavily in the ranking due to its position in server OS and virtualisation applications, while IBM maintains a strong position across a range of cloud technology markets.
John Dinsdale, a chief analyst and research director at Synergy Research Group, said: "While spend on cloud services and infrastructure is already huge, it is still relatively early days in the transition of enterprise workloads to the cloud. That means that success in the cloud infrastructure market is vitally important to IT suppliers and they will be fighting long and hard to maximise their market shares."
Read more on Virtualisation management strategy