everythingpossible - Fotolia
Motorcycle technical data available through Tibco managed API
Aftermarket vehicle information company Autodata uses Tibco Mashery to extend its developer platform
Autodata, a provider of automotive technical data, has extended its developer portal with a motorcycle application programming interface (API) for building consumer and business apps, using the Tibco Mashery API management platform.
The company provides more than 550,000 procedures for more than 40,000 vehicle models from 155 manufacturers, including cars, vans and motorcycles.
Its APIs is used in the Autodata online application, which supports 70,000 automotive workshops to service and repair vehicles.
The company said its technical data is also used in more than 800 other industry products worldwide, from diagnostic tools to parts catalogues.
By using the Tibco Mashery API management platform, Autodata has provided a way for developers to integrate automotive and motorcycle data.
Developers can easily access, select and combine any Autodata vehicle service APIs, from repair times and replacement procedures to vehicle identification, service schedules, diagnostics and much more.
The motorcycle API allows developers to easily access and manipulate relevant data, such as lubricants and capacities, tightening torques, tyre pressures, repair times and diagnostic trouble codes, as well as many more technical specifications.
Max Lienard, head of product and market development at Autodata Group, said: "The age of connected information is forthcoming, as the internet of things [IoT] becomes a reality. In every industry, none more so than in the automotive, talented developers have produced, and are still working on, industry-changing systems.
"The automotive aftermarket, the segment of the automotive industry which serves all consumer needs after vehicles have been sold by the manufacturer, still has a high level of untapped technology potential."
In the past month, the Autodata API has received 1.47 million successful API calls. Over the past year, Autodata has seen an 89% rise in developers working with its APIs to develop consumer or business-focused applications.
Content Continues Below

Download this free guide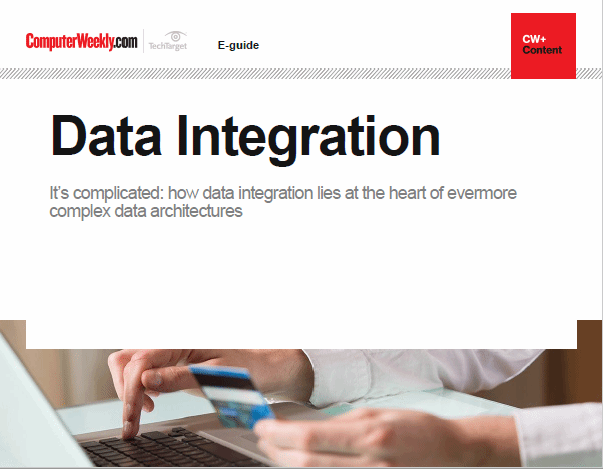 It's complicated: how data integration lies at the heart of evermore complex data architectures
Data integration and preparation remains the knotty problem at the heart of many data management and business intelligence programmes. Demands on IT leaders in user organisations – especially large, complex ones – are and will continue to be equally complex and pressing as boards look to get business value from data. Read more in this e-guide.