lolloj - Fotolia
UK business at risk due to severe security skills shortage
Job site Indeed urges the UK's tech sector to pull together to attract more people into cyber security roles, as a study shows the UK skills gap is among the worst in the world
UK businesses could be put at increased risk of cyber attack by the UK's severe shortage of cyber security expertise, according to data released by global job site Indeed.

Download this free guide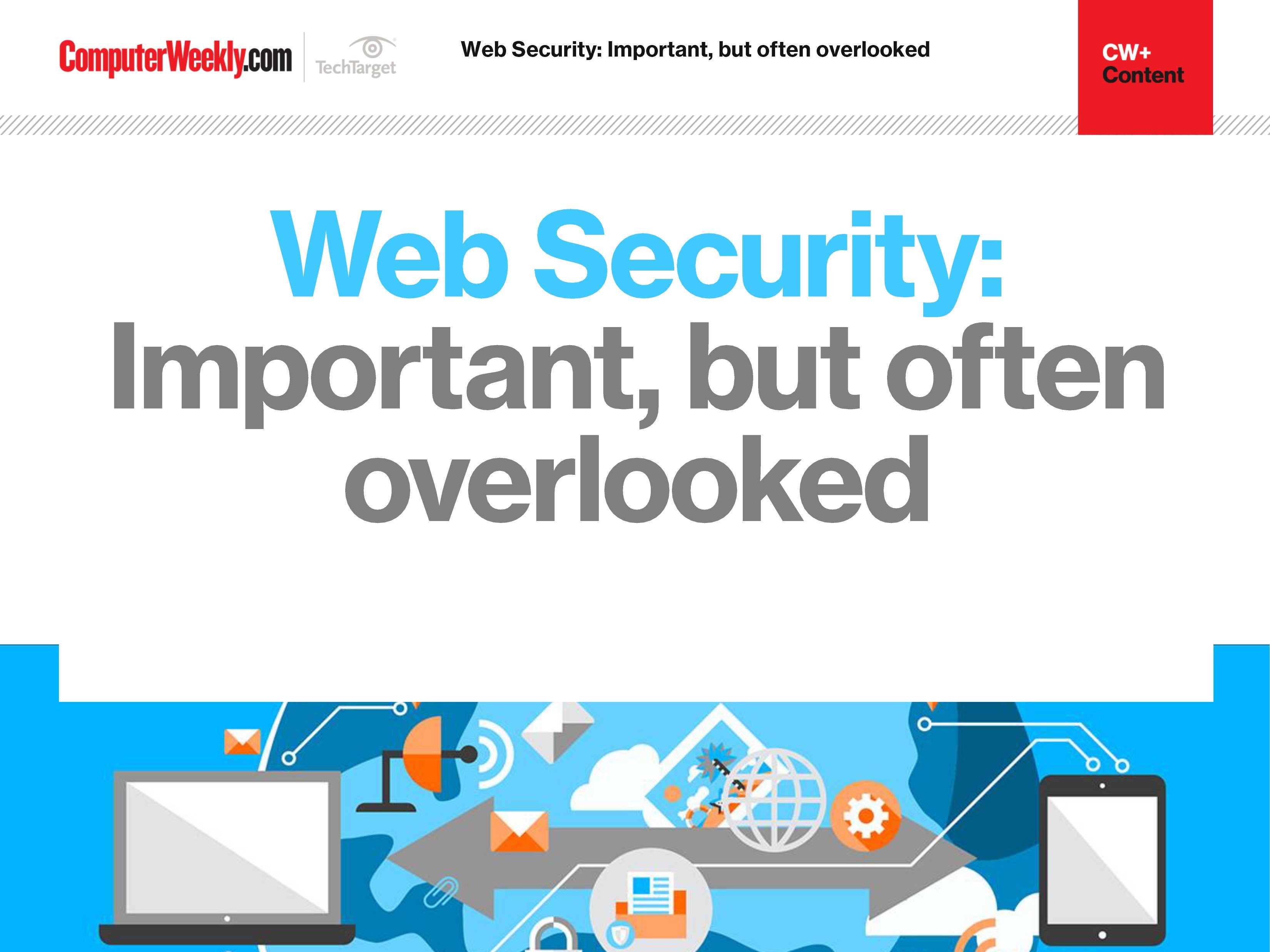 The importance of web security
Join us as we take a look at the different approaches you can take in order to bolster your web security. We find out how to identify and address overlooked web security vulnerabilities, how security controls affect web security assessment results and why web opportunities must be met with appropriate security controls.
By submitting your personal information, you agree that TechTarget and its partners may contact you regarding relevant content, products and special offers.
You also agree that your personal information may be transferred and processed in the United States, and that you have read and agree to the Terms of Use and the Privacy Policy.
In a global study of employer demand for cyber security expertise and the numbers of people searching for such roles, the UK's cyber security skills gap emerged as the second worst in the world.
The research revealed that the number of cyber security roles advertised in the UK was the third highest in the world, but also found that employer demand exceeded candidate interest by more than three times.
While all major countries studied saw fewer jobseekers searching for cyber security jobs than there were vacancies, the mismatch was especially severe in the UK.
The number of cyber security job searches in the UK reached 31.6% of the number of jobs posted, giving the UK a skills gap second only to that of Israel.
Although Israel has the largest skills gap, with job searches reaching just 28.4% of the total on offer, Israel also leads world employer demand for cyber security professionals, the stats show.
Brazil was third worst with 33%, followed by Germany (35%), Italy (35.9%) and France (38.6%).
The stats show the increasing threat posed by cyber attackers led the number of cyber security job vacancies in the UK to rise by nearly a third between 2014 and 2016, but candidate numbers have failed to keep pace.
Growing skills gap
Despite efforts to attract more talent into the sector, the UK is one of just three countries to see an increase in the mismatch between the supply and demand for cyber security professionals.
The UK's cyber security skills gap has grown by 5% in two years, a tally exceeded only by Brazil and Canada.
However, Ireland's booming tech sector has attracted a wave of interest from candidates, reducing its skills gap by 14%.
Countries that emerged with the highest ratio of job searches to those on offer were Canada (68.1%), the US (66.7%), Australia (42.3%) and Ireland (38.8%).
The data shows that changing technologies were reflected in the types of jobs candidates searched for, with the fastest growing sub-sector in the UK being cloud security, which saw job searches rise by 139% during the third quarter of 2016.
However, among UK employers, the most in-demand skill was network security expertise. It accounted for 223% more job postings than mobile security roles. This suggests much of UK's sensitive information remains – or is perceived to remain – behind network firewalls.
Ethical hacker jobs exceeding demand
In the US and the UK, interest in ethical hacker jobs exceeds employer demand.
Mariano Mamertino, European economist at Indeed, said 2016 saw a spate of large corporations suffer high-profile data breaches.
"Beyond the headlines, cyber crime is a threat to organisations of all sizes. As cyber attacks increase in scale and sophistication, British employers are racing to recruit staff with the skills and experience needed to protect their vital data.
"Sadly the supply of skilled workers isn't keeping up with employer demand, and Britain's cyber security skills gap, already the second worst in the world, is getting worse.
"The problem is fast approaching crisis point, and British businesses will inevitably be put at risk if they can't find the expertise they need to mitigate the threat," he said.
According to Mamertino, the findings should serve as a wake-up call to the UK's tech sector to pull together to upskill and attract more people into cyber security roles.
Read more about information security skills
In July 2016, an Intel Security report revealed the UK's IT industry was the least satisfied among its international peers that the country's education system is supporting the cyber security profession.
The study said 75% of UK IT experts say there is a cyber security talent shortage, and as a direct result, 32% of enterprises claimed they were unable to maintain an adequate staff of cyber security professionals. Some 22% believe they are targeted by attackers because they knew the company's cyber security was not strong enough.
Countries and companies must act quickly to address the cyber security skills shortage through improvements in education, workforce diversity, training opportunities, security technology and data collection.
Read more on Hackers and cybercrime prevention