evievee09 - Fotolia
Alternative finance sector accounts for £3.2bn investments in UK
Alternative online finance provided 3% of lending to SMEs and 13% of lending to small businesses last year, but overall growth rate slowed
Online finance providers accounted for £3.2bn of funding in the UK last year as smaller businesses turned to them for funds and institutional investors got more involved.

Download this free guide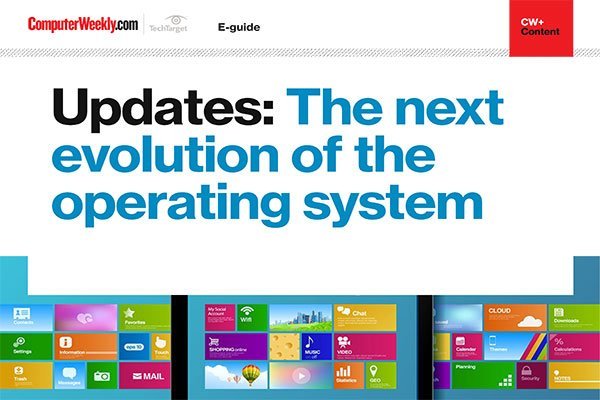 Software Updates: Our latest e-guide is available for your device. Download now?
See how operating systems are evolving with the help of continuous updates and learn about how the Spectre and Meltdown microprocessor flaws have led to improved, more secure processors being released and how Microsoft is evolving its Windows desktop operating system.
By submitting your personal information, you agree that TechTarget and its partners may contact you regarding relevant content, products and special offers.
You also agree that your personal information may be transferred and processed in the United States, and that you have read and agree to the Terms of Use and the Privacy Policy.
According to the Pushing Boundaries – 2015 UK Alternative Finance study from Cambridge Judge Business School and innovation charity Nesta, the growth rate of alternative finance slowed to 83% in 2015 compared with 161% in 2014.
"Although the absolute year-on-year growth rate is slowing down, the alternative finance industry still recorded substantive expansion across almost all models," the report said.
Alternative online finance, such as peer-to-peer lending and crowdfunding, increased its share of the market for financing businesses last year, providing about 3% of all lending to SMEs and 13% to small businesses.
There was also increased involvement from institutional investors, which accounted for 32% of loans in peer-to-peer consumer lending and 26% in peer-to-peer business lending.
The fastest-growing funding type was donation-based crowdfunding, which increased by 500% from £2m in 2014 to £12m last year.
Robert Wardrop, executive director of the Cambridge Centre for Alternative Finance, said the growth of alternative finance in the UK is not surprising given that these new channels of finance are increasingly moving mainstream. "One of the key drivers underpinning this development is the growing institutionalisation of the sector," he said.
Stian Westlake, executive director of policy and research at Nesta, said the sector, which was "little more than a collection of plucky startups just six year ago", is maturing.
But challenges lie ahead, he added. "As the sector grows and matures, it is sure to face challenges – investors will be keen to see returns, and another financial crisis would certainly test the robustness of peer-to-peer lending."
Read more about alternative finance firms
Such is the maturity of the sector and the need to find new ways to increase customer numbers, peer-to-peer lenders are even looking at acquisitions. For example, LendInvest is considering acquiring a traditional mortgage supplier to add experience to its technology capability.
According to the Financial Times, LendInvest, one of a growing number of peer-to-peer lenders, is looking to take over a struggling mortgage company that might not have modern technology.
The company's CEO, Christian Faes, told the Financial Times: "What makes most sense to us is to purchase an 'offline' lender. [We are looking for] one that has experience originating credit, but doesn't have the technology, and perhaps is perceived as a dying brand or just doesn't have a brand."
Read more on Tablet computers