Samuel - Fotolia
CIO interview: Steve Watt, University of St Andrews
CIOs at universities have very demanding clients in the form of tech-savvy students, but this is only part of the story, explains University of St Andrews CIO Steve Watts
Steve Watt started his professional career as a civil engineer, but when the recession of the early 1990s struck and building contracts dried up, he retrained as an IT professional.
After stints in education and manufacturing, culminating in the CIO role at Abertay University in Dundee, Watt was headhunted by Scotland's prestigious University of St Andrews, where he has been CIO since 2010.
At the University of St Andrews, which has more than 2,000 staff and about 8,000 students, Watt is responsible for all IT and change management and has a team of 95 staff.
Students are demanding customers
Being a CIO in higher education brings with it all the usual challenges faced by IT leaders, and more. For example, like most organisations in the corporate and public sectors, cyber security is a top priority at the university, but perhaps what sets higher education apart is the fact that thousands of new clients (students) arrive every year, with different demands.
While IT teams can prepare for the numbers and anticipate the back-end systems they will need, there is also an element of the unknown, as many students arrive tooled up with the latest consumer technologies and expect to be able to use them. They are also of a generation that has grown up with apps for everything. Businesses talk about the challenges of shadow IT, but at a university the challenges are multiplied.
Watt says students want to use the same apps for their university studies and social lives as they use in their home lives, and they want to use them on their smartphones.
"As well as cyber security, our biggest challenge is around user experience," says Watt. "Students find IT solutions to their problems, but do not consider the wider impact."
Cloud opportunities not without limits
But when he is not catering to the needs of his demanding client base, Watt has the small matter of a university to run.
The University of St Andrews has just completed a move to Microsoft Office 365. Previously, it was using Google Docs and Hosted Exchange. "We have just completed a project to move all students and staff to Office 365," says Watt, who describes the move as "straightforward".
He says cloud has matured and the hurdles of moving to the cloud have been overcome for many: "The challenge today is not moving to the cloud but moving from one cloud to another."
This move to the cloud is also being echoed in the university's ICT transformation. The IT team is currently analysing which of its applications can be delivered from the cloud as a service.
"We are looking across all our applications and deciding whether they are better on- or off-premise," says Watt.
About 20% of its applications are delivered as a service from the cloud currently, but Watt says this could increase to about 50%.
He says there is a limit to what can be put in the cloud. Due to the research being carried out by the university, on-premise software will always be important.
Planning for a digital future
The university is also upgrading its communications network infrastructure so it can keep up with the increased demands being put on it. With students accessing online services via their own devices, on top of delivering services to staff, a network upgrade is vital.
In parallel, the university is trying to be digital-first for its business processes wherever possible.
Communications networks is one of the subjects being discussed by the Higher Education IT Directors Scotland (HEIDS) group, which Watt currently chairs. This is a group of 25 IT leaders from higher education establishments in Scotland who share ideas.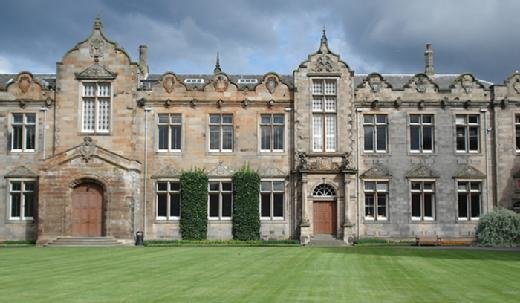 Because many of the universities in Scotland are in rural areas, connectivity can be an issue, he says.
Also high on the HEIDS agenda is shared services. Watts and other group members are looking into areas where IT can be shared.
The University of St Andrews also shares its resources and experiences with young people through an apprenticeship programme, championed by Watt. The programme offers 12 places in its IT department.
It is also looking into providing free Wi-Fi throughout the town of St Andrews, to benefit not only the university community, but also local businesses and visitors to the town.
Read more CIO interviews from Computer Weekly