Salesforce adds Thunder to Lightning as Dreamforce 2015 kicks off
Cloud supplier Salesforce adds real-time processing engine Thunder to app development platform Lightning as its 2015 Dreamforce event begins in San Francisco
Salesforce.com has announced a service called Internet of Things Cloud at its Dreamforce customer and partner event in San Francisco.
The service is said to be "powered by Thunder", described by Mike Rosenbaum, executive vice-president of Sales Cloud at the supplier, as the underlying event-processing platform for the new internet of things (IoT) offering.

Download this free guide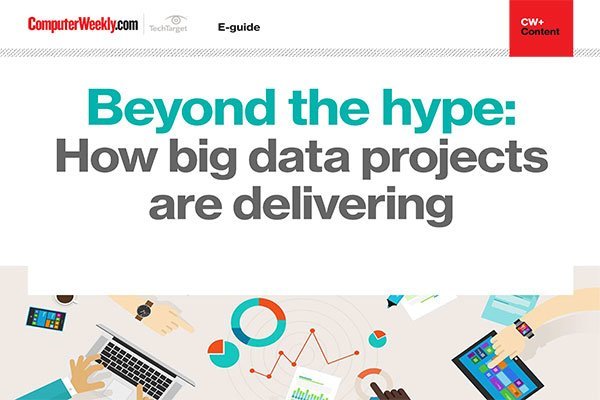 7 examples of big data going above and beyond expectations
Despite Gartner placing it in its famous "plateau of productivity", big data has, and still is, delivering beyond the hype. We look at a few high-profile examples of how organisations are reaping the benefits of their big data projects.
The Thunder event-processing engine enables Salesforce customers to personalise the way they sell, according to the supplier.
Thunder follows Lightning, an application development platform launched in August, which Salesforce claims delivers a better user experience. Salesforce Lightning is said to "enable anyone to create modern, intuitive apps".
Rosenbaum said the Lightning release was a major upgrade to the company's Sales Cloud service, and was the fruit of a "major rethink of the user experience" triggered by a systematic move to mobility.
The stress on a "beautiful" user experience is similar to what competitors SAP and Infor are doing with their Fiori business apps and the Hook and Loop design agency respectively.
The Salesforce IoT Cloud is said to "connect billions of events from devices, sensors, applications and more from the internet of things to Salesforce, enabling companies to unlock insights from the connected world". At the show, Emerson and Pitney Bowes will talk about their use of IoT cloud.
Tod Nielsen, executive vice-president of Salesforce1 Platform, said the company's objective was "to democratise IoT, making it not just for an elite of data scientists, but by the people close to the customers".
The cloud-born customer relationship management company also announced SalesforceIQ, based on technology it acquired in 2014 from RelateIQ.
The company said this relationship intelligence technology uses data science as it "automatically captures, analyses and surfaces information that is relevant for customer relationships from email, calendars and more".
It is embodied in two new products: SalesforceIQ for Small Business; and SalesforceIQ for Sales Cloud.
Steve Loughlin, CEO of SalesforceIQ, said the software finds patterns in emails that indicate actions for salespeople to take, such as getting back to a prospect who has an unanswered question.
News Corp is one of the customers already using the product to increase sales, the supplier confirmed.
"SalesforceIQ is driving success across our organisation," said News Corp CTO Paul Cheesbrough. "Whether it is SalesforceIQ for Small Business at our social news agency Storyful, or SalesforceIQ for Sales Cloud at The New York Post, teams across our company are working smarter."
SalesforceIQ for Small Business is generally available in the US, Canada and Australia. SalesforceIQ for Sales Cloud is currently in beta and is expected to be generally available in 2016.
Some 160,000 people are registered to attend the event, which begins today (15 September 2015) in San Francisco.
Microsoft CEO Satya Nadella and Uber CEO Travis Kalanick are among the speakers. The Foo Fighters and The Killers will play at the event.
Read more about Dreamforce