Cost cutting still draining IT outsourcing budgets against CIO wishes
More than half of IT directors believe that money spent with IT outsourcing suppliers is focused on cost cutting, research reveals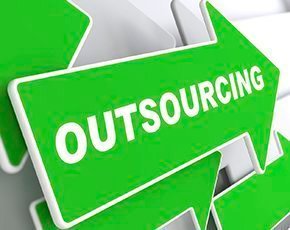 More than half of IT directors believe money spent with IT outsourcing suppliers is focused on cost cutting, despite only 21% of the same group citing cost cutting as the most important role for suppliers, according to research by software firm MooD International.
The research revealed 48% of IT directors believe that despite sales growth being the most important initiative, IT outsourcing contracts remain entrenched in the past by being centered around cost cutting.
When IT outsourcing was less mature it was seen as a way of reducing costs, but businesses today want investments in IT services contracts to help them deliver improved sales.
The survey of about 160 senior IT executives showed that 78% believe the expectations of the business are not aligned with what suppliers are expected to deliver. It said this can be traced to transaction-based service-level agreements (SLAs).
According to the survey, while 77% of suppliers talk business benefits to a great or fair extent, 64% of contracts are either entirely or mainly measured on transaction-based SLAs.
Read more about outsourcing
MooD International CEO George Davies said outsourcing has progressed and described SLAs as "outdated".
"Suppliers need to move on from two-dimensional management of service performance to a third dimension – the ability to clearly understand the business impact and achievement of business outcomes," he said.
According to Davies, automation and digitisation should be the driving force behind activity and transformation as they will improve processes, drive down costs and accelerate innovation. He added that IT directors are under pressure from suppliers and internal business IT users.
"IT directors and managers are getting pressure from multiple directions when it comes to outsourcing," said Davies. "On one side they're facing pressure from their internal clients to show clear business value, while driving out costs and demonstrating innovation. On the other side they have suppliers who are trying to make a fair profit in an increasingly complex role."
Read more on Technology startups