Mobile World Congress: Samsung launches Galaxy S6, mobile payments
Samsung kicks off Mobile World Congress 2015 with launch of latest Galaxy S6 smartphones and mobile payment service
Samsung kicked off Mobile World Congress 2015 with a bang on Sunday 1 March, announcing a number of new products and services, chief among them the debut of the long-awaited Samsung Galaxy S6 and Galaxy S6 edge smartphones.
With a metal and glass design, Samsung claimed the S6 lines combined "purposeful design with powerful features".
"Samsung is offering what's next in mobility, along with a new standard to drive the global mobile agenda," said JK Shin, CEO and head of IT and mobile communications at Samsung.
"By listening to our customers, and learning from both our success and mis-steps, we continuously push forward new technologies and ideas. With a re-imagined design, robust partner network and novel services, the Samsung Galaxy S6 and Galaxy S6 edge offer users the ultimate experience in smartphone options," said Shin.
Features include the world's first 14nm mobile processor with 64-bit platform, a LPDDR4 memory system and UFS 2.0 flash memory, a 5.1in Quad HD Super AMOLED screen, 5-megapixel front and 16-megapixel rear-mounted cameras, and WPC and PMA-certified wireless charging technology enabling four hours of run-time after 10 minutes of charging.
It also announced a partnership with multinational furniture retailer Ikea, which plans to build wireless charging technology into a number of its products, including bedside tables, desks and lamps.
The S6 smartphones, which will run Android 5.0 Lollipop at launch, also include defence-grade features for protection from malicious attacks through an upgraded Samsung Knox platform.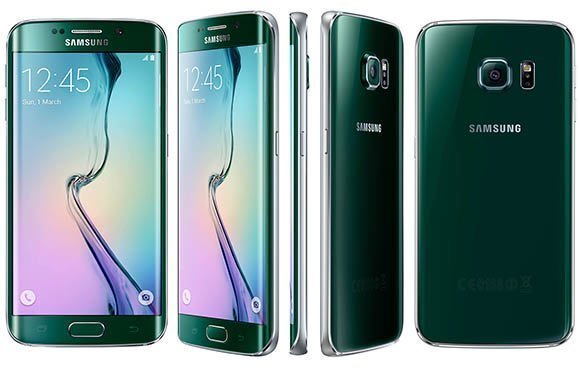 Samsung Galaxy S6 edge
Missing the point?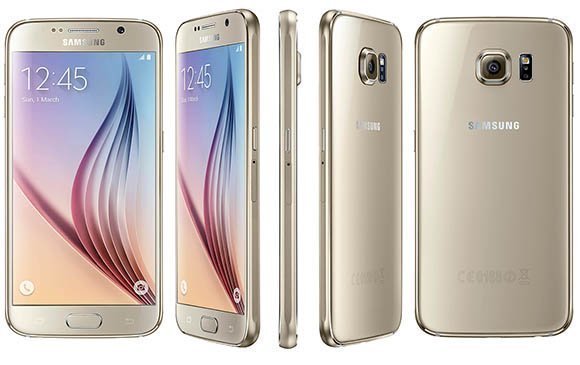 Samsung Galaxy S6
Despite a number of gushing reviews from Samsung's mobile network operator (MNO) partners, Forrester analyst Thomas Husson said there was a risk that the new devices were not sufficient for Samsung to regain brand leadership among users looking for high-end smartphones.
"Samsung's lack of software DNA will still prevent it from delivering truly differentiated service experiences like Apple," he warned.
"In addition, Samsung will face increasing competition not only from Chinese brands tapping into the Android ecosystem, but also directly from Google – its key strategic partner so far in establishing the successful Galaxy range of devices."
Read more about mobile devices
Husson added: "For the Galaxy S6 to become successful, Samsung will need to bundle more content, software and services to truly differentiate in the high-end smartphone segment. What matters is not whether the S6 has a curved screen or not, but what types of services and partnerships Samsung will announce around the device."
Mobile payments
Samsung also launched the Samsung Pay mobile payment service – initially available only in the US and South Korea – which it claimed would enable consumers to conduct secure mobile payments at "nearly all" merchant locations.
Samsung said that, to date, mobile wallets have had low acceptance, with merchants preferring to use conventional magstripe terminals.
Samsung Pay differs by using both near-field communications (NFC) and a proprietary technology called Magnetic Secure Transmission (MST) to make payments more accessible.
It has partnered with a number of financial services firms, including MasterCard and Visa, and US retail banks to roll out the service.