Cisco to Obama: get NSA out of our hardware
After allegations that the NSA routinely intercepted Cisco hardware to insert bugging equipment, Cisco CEO John Chambers has written to US President Barack Obama to demand action

Cisco CEO John Chambers has called on US President Barack Obama to rein in the activities of the National Security Agency (NSA) after revelations that the agency routinely tapped Cisco network hardware while it was in transit to countries outside the US, before inserting it back into the supply chain.

Download this free guide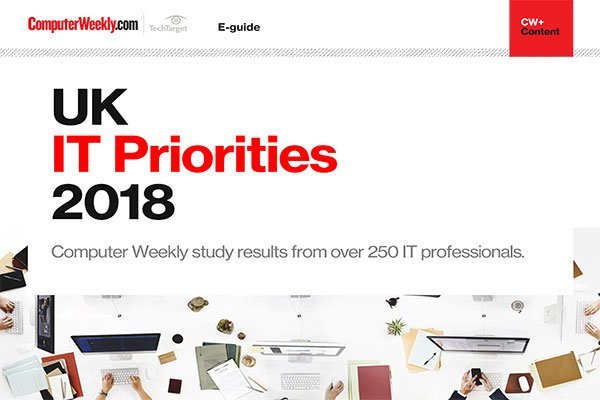 2018 UK IT Priorities survey results
IT organisations in the UK and across Europe are starting to accelerate the move to the cloud. Read more about the key areas in which senior IT managers are planning to invest in over the next 12 months.
The NSA's activities were widely reported last week after publication of investigative reporter Glenn Greenwald's book on the Edward Snowden affair, No Place To Hide.
In an excerpt from the book, published by The Guardian, Greenwald alleged sight of a report claiming that, as far back as 2010, the NSA "routinely" received or intercepted networking devices such as routers and servers and inserted various surveillance tools into them before repackaging them and sending them on to their final destination, where they would eventually connect to the NSA.
These actions appear to have come in response to concerns – so far unsubstantiated – that equipment exported by firms such as Huawei was acting as a means for Chinese intelligence gathering.
In the letter, Chambers told the White House that the allegations would "undermine confidence in our industry and in the ability of technology companies to deliver products globally".
Chambers said confidence in the open, global internet would be eroded by such invasions of privacy and exploitation of security vulnerabilities, and warned that the scandal could even lead to the fragmentation of the internet.
"Our customers trust us to be able to deliver to their doorstep products that meet the highest standards of integrity and security," wrote Chambers. "That is why we need new standards of conduct … to ensure that appropriate safeguards and limits exist that serve national security objectives, while at the same time meet the needs of global commerce."
Chambers called for Obama to take further steps and a leadership role to push for guidelines and reforms, and said the technology industry was ready to work with the US and other governments to achieve this.
"Trust with our customers is paramount, and we do everything we can to earn that trust every day," said Chambers.
Cisco has already seen some impact from the Snowden affair in its financial statements. Last November, the firm reported double-digit revenue declines in a number of emerging markets and said the NSA's activities had definitely affected business in China.
A number of other firms, including Microsoft, Google, Facebook, Yahoo and AOL, have previously called for more transparency and reform.
Read more on Network security strategy