Only 10% of UK shoppers have made use of in-store tablets
Retailers are failing to engage consumers with in-store technology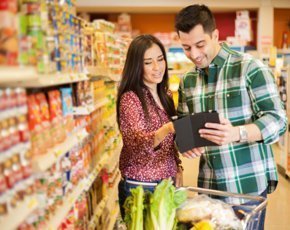 Retailers are failing to engage consumers with in-store technology, with only a tenth of British shoppers having ever experienced tablet devices while out shopping.

Download this free guide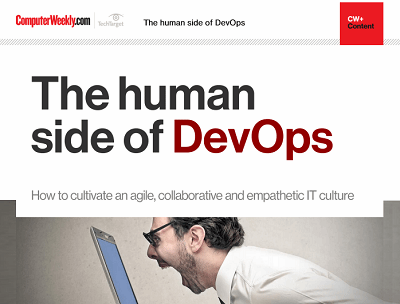 The human side of DevOps
DevOps practitioners often claim that taking care of the technology side of the continuous delivery equation is nothing compared to getting the people part of it right, as agile-inspired processes often require IT teams to adapt to very different ways of working. Download this guide to read best practices and real-world examples of organisations who have successfully addressed the human side of DevOps.
By submitting your personal information, you agree that TechTarget and its partners may contact you regarding relevant content, products and special offers.
You also agree that your personal information may be transferred and processed in the United States, and that you have read and agree to the Terms of Use and the Privacy Policy.
Research by retail technology company Omnico Group found that only 10% of UK shoppers have ever seen or used tablets in-store for retail services.
Additionally, half of the 2,007 UK adults surveyed said they would like to see sales assistants equipped with tablets so they can check inventory levels, while 53% would like the ability to check inventory in nearby stores.
Meanwhile, 24% of customers surveyed also want easy payment options available on in-store tablet devices.
Omnico noted that this data contrasts with the Ofcom statistics that the average UK household owns more than three internet-enabled devices, with 20% of all adults owning a tablet device.
"Retail customers are not asking for the Earth, but rather for a fuss-free service that saves time, increases convenience and improves their overall experience," said Steve Thomas, chief technology officer at Omnico Group.
"If customers can browse, check stock and pay on a mobile device from the comfort of their homes, then they should be able to do the same in-store," he added.
Britain's high streets are in crisis, with customers preferring to use online outlets to research and buy their items at the cheapest possible price. But some bricks and mortar stores have been trying to tempt consumers back into stores by using clever technologies as part of their omni-channel strategies.
Some retailers have been implementing free Wi-Fi in-store, while John Lewis and Marks & Spencer have each experimented with information kiosks. But according to this latest research, retailers must do more to entice customers via digital.
"With many bricks-and-mortar formats continuing to struggle with footfall, retailers must offer an efficient, flexible service that fuses the best of traditional retail with a 21st century omni-channel strategy," said Thomas.
Read more on Web development