Aadhar ID Project faces non tech challenges
As the IT demands are being addressed in India's Aadhar project there are new hurdles to overcome as legal challenges and waning citizen confidence emerge.
As IT demands are being addressed in India's Aadhar project, there are new hurdles to overcome as legal challenges and waning citizen confidence emerge.

Download this free guide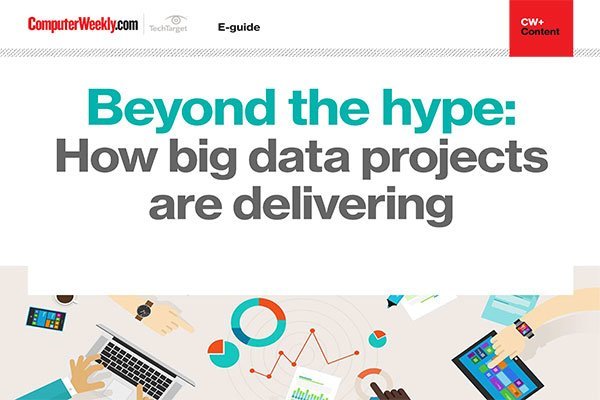 7 examples of big data going above and beyond expectations
Despite Gartner placing it in its famous "plateau of productivity", big data has, and still is, delivering beyond the hype. We look at a few high-profile examples of how organisations are reaping the benefits of their big data projects.
Concerns over civil liberties and security led to the scrapping of the UK's attempt to give citizens an ID card containing biometric and biographic information. This led to hundreds of millions of pounds of wasted investments. The UK ID cards scheme was always controversial, expensive and was finally seen as a massive waste of time.
The Aadhar project in India aims to give a single unique identification that could be used as proof of ID for many services. It will contain information such as demographics and biometrics. A huge sum of money (50,000 crore INR) was invested in turning this dream into reality.
The replacement of multiple documents such as PAN, passport, driving license, voter IDs, with a single document was a change welcomed by many. The ID was also proposed to remove village level corruption and reduce transaction costs.
The record of each individual will be up to 5MB of data. IT services firm Mindtree, which won the contract to create and supply the application that collects and stores the personal details and biometric data, said as much as 4TB of data is generated when the enrollments are at its peak. It believes it will get to 600 million registrations or enrollments by the end of 2014.
But Nidhi B, analyst at Thought Works, said things haven't been all that smooth for the biometric ID project. "The Supreme Court announced an interim stay order over a conflict of interests because some claimed the Aadhar card to be mandatory while other organizations and institutions disagreed."
The stay order provided by the Supreme Court says that it is not mandatory to have Aadhar card as the sole criteria for benefiting from the state-based subsidies. The Supreme Court wants to ensure that none of the citizens should suffer because they do not have the Aadhar card. This is because it would take a considerably long time to get the Aadhar cards circulated among majority of the population.
The legal challenge over whether Aadhar is mandatory or not is not the only rumbling of discontent. Like any IT project winning the hearts and minds of users is vital and Aadhar is yet to do this.
There have been mixed reactions to the scheme. Samrat Choudhary, a resident of Noida said of the court case: "Awesome decision... a tight slap on the faces of those who plan to loot on this Aadhar card scheme. It is baseless when we have so many ID proof measures already in place."
N. Chatterjee, a state government employee, said: "A Passport, a pan card, driving licence, a voter ID card and now Aadhaar card? Dear Government, Please tell us how many ID cards an Indian citizen should carry to prove the citizenship."
Read more on Master data management (MDM) and integration