'I don't believe privacy exists,' claims network executive
Ipswitch executive claims European businesses more paranoid about privacy than US, where attitudes have changed since 9/11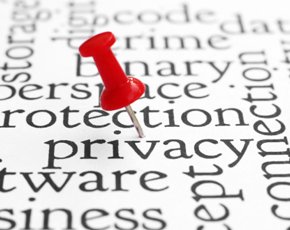 Privacy is a hotly debated topic in the IT industry but one leading executive believes attitudes across the Atlantic are poles apart.
Ennio Carboni, president of the network management division at Ipswitch, has been based in the US for a career that began training in Criminology, but with vast experience in security firms and now having established himself in networking, the executive has noticed a distancing of opinions either side of the pond.

Download this free guide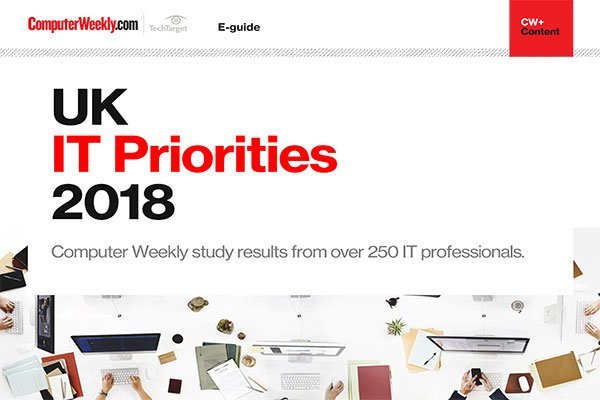 2018 UK IT Priorities survey results
IT organisations in the UK and across Europe are starting to accelerate the move to the cloud. Read more about the key areas in which senior IT managers are planning to invest in over the next 12 months.
"I see a lot more privacy concerns in Europe," he told Computer Weekly. "When we bought a German company it was a shock to us that we couldn't even publish their photos on our intranet at first."
"There is a lot more paranoia around privacy. I'd say less about security, but more about privacy."
Carboni believed the work the European Union had done around legislating in this area had played a major part.
"My observation is there has been a lot more progress in the EU around protecting identity so I think that spurred a lot of the individual countries," he said. "Here Congress is traffic jammed, so I think there is a mostly a reaction to events than proactive activity."
However, as a US citizen, Carboni said he didn't see this changing.
"I don't believe in privacy," he said. "I don't believe it exists. I believe the NSA is probably looking at my email so there is not much I am going to be able to do about it bar talk to people face to face. I think it is a common US belief."
Read more about privacy
Carboni described the car industry in the US where more tracking is occurring, from seeing where people are using toll passes to selling information to insurance companies.
"There was a case about Cadillac who was sued because they were selling data on their customer base, which tends to 65 or older," he said. "They were selling the data of the driving habits of their buyers to insurance companies so they could help them study premiums. I am certain that stuff happens all the time."
How 9/11 changed attitudes to privacy
The executive believed this would be the way things were from now on in the US, and may get even more intrusive, but since the events of 9/11, there was more acceptance of it.
"I think the world is a changed place. There will be more negative activities in the world which will rightly or wrongly justify the American government doing more of this stuff."
He admitted it had the potential to damage the reputation of the US and the companies based there if "we lose control", but Carboni believed in a practical approach.
"Sometimes we watch these television shows at night and I think actually this isn't that unrealistic," he said. "Every time I click my hotel key into a door, it is going into a database. That data could be made available to anyone.
"So we have to come to some assumption or belief that it is just there. And now with big data and distribution of networks it is absolutely true law enforcement can access absolutely anything at any time."
I think the world is a changed place. There will be more negative activities in the world which will rightly or wrongly justify the American government doing more of this stuff

Ennio Carboni, president of the network management division at Ipswitch
Carboni added: "9/11 changed the psyche of this country forever and I can tell you there are still what I would consider more liberal friends I have who tend to be anti-big government who will say I don't like this stuff but I am willing for it to happen to protect us."
Scare tactics
But he warned businesses to not step back from new technologies and the capabilities they could bring because of fear around privacy.
"One of the things that turns me off about security companies is the whole scare tactics culture to try and create a market," he said.
"BYOD is a perfect example of that. There are legitimate concerns about individuals carrying sensitive data out, I don't disagree with that, but I think the markets need to become more mature and ask how they can embrace it.
"It is not something you can stop. If smartphone sales are going through the roof, one only has to be slightly intelligent to figure out that these things are going to hit the enterprise."
Carboni claimed universities were a good example of how these technologies are being embraced.
"Universities must go through hell serving guys like me who love devices," he said. "These guys could say, you need to standardise on a PC. Instead they have been very proactive and said, let people use what they are comfortable with, it will improve efficiency and productivity."
The executive's advice to firms looking to roll out the likes of BYOD or wireless networking was to throw away the current rules they have when it comes to security and privacy.
"I think security individuals need to follow the rules of the network guys," he said. "First look at the opportunity of what it brings to your environment, come up with a plan that allows you to embrace the change and the opportunity for efficiency and productivity and then apply the rules needed to ensure you still meet corporate compliance or security regulations you have.
"The problem I see with most of the CIO types I meet is that they do all the rule-making first. So if I am making the rules without understanding the business opportunity, how can I be sure that I will not need to break those very rules on the next step? I think that there is this paranoia and I see a lot of that with BYOD and a lot of the terminology around that."
Read more on Network security strategy