Digital workflow enables passport project to process 10 million applications
The Passport Seva scheme has processed 10 million passport application since Tata Consultancy Services (TCS) started the ball rolling 15 months ago.
The Passport Seva scheme has processed its 10 millionth passport application since Tata Consultancy Services started the ball rolling 15 months ago with the implementation of its 1500 crore end-to-end passport service to the government.

Download this free guide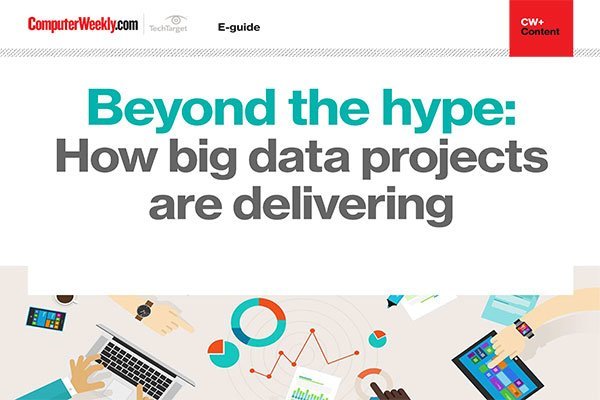 7 examples of big data going above and beyond expectations
Despite Gartner placing it in its famous "plateau of productivity", big data has, and still is, delivering beyond the hype. We look at a few high-profile examples of how organisations are reaping the benefits of their big data projects.
In its role as IT service provider to the Indian government's new passport service, Tata Consultancy Services (TCS) is responsible for collecting, processing and cross-referencing the personal details of 35,000 individuals a day. The IT services giant has replaced archaic manual processes with digital workflows, and has invested in the IT infrastructure to support them.
Only about 8% (90 million) of India's 1.2 billion residents have passports, but the demand for passports in India is increasing by 18% per year. Three years ago, the Ministry of External Affairs simply didn't have the capacity to process applications and began looking for a services partner to transform its manual processes. In the last two years, since winning a competitive tender, TCS has transformed the processes to completely digital workflows.
Tanmoy Chakrabarty, head of the global public sector business at TCS, heads up the project. He said the project is currently "dealing with 35,000 people per day."
TCS uses its entire service capability to underpin the project from the front office to the datacenter. The company has digitized previously manual processes, which means it previously took months in the past for applicants to receive passports if they were lucky.
Chakrabarty said the scheme "has brought to bear the full service capability of TCS." It has built a tier-three datacenter in Delhi with disaster recovery provisions in Chennai, and also built a communications network between about 130 operations right across India. It has established 17 language call centers and 77 outlets (Passport Seva Kendras) with 2500 staff providing front office support. TCS also trained 4000 Ministry of External Affairs employees to ensure they could use the new processes.
TCS also set up, implemented and is operating the IT infrastructure at 37 regional passport offices, a central passport print facility, a network operations center and a security operations center, which both have 24-hour monitoring.
New digital workflow process takes months off passport waiting time
When TCS took over the project -- worth about 1500 crore -- two years ago, there were 80 million passport holders on the Ministry of External Affairs database. In the past, applicants would visit one of 37 centers, wait hours to give their details, pay, and then it would take months to receive a passport if everything went smoothly, which was not always the case, Chakrabarty said. "Everything was about filling out forms and visiting offices, often many miles away."
Today, Indian citizens can apply online and book a date to visit one of 77 centers to complete the process. TCS staff in one of the outlets will check the online applications and take biometrics. Once an application has been processed and approved, TCS passes it over to the Ministry of External Affairs staff and doesn't touch it again. "We as the service provider do not have access to any of the data," Chakrabarty said. If all is in order, they pass it to the verification zone where Ministry of External Affairs' staff take over before the application moves to the granting section, where it will either be approved for a passport or denied.
Because the entire process is digitized, applicants can contact the call centre at any time for an update of the application because the call center has access to the information. "One of the main problems was it wasn't possible to check the progress of an application and you just had to hope everything was OK," Chakrabarty said.
The service also links to the Aadhaar project – also known as unique identification -- and accepts an applicant's ID card number as a biometric proof of identify.
As part of the agreement, TCS has set up a dedicated development center; is responsible for design, development and maintenance of the passport issuance application and the passport Seva portal; has migrated data from legacy systems; and provides information security covering physical security, infrastructure and application security, as well as information security.
The supplier also collects and processes fees, is responsible for change management, training and communication management, and handles citizen feedback and grievance management.
Chakrabarty said the biggest challenge was not the technology, but the change management and the nationwide rollout.
TCS will eventually transfer the service to the government through a build-own-operate-transfer model.
Read more on Business intelligence and analytics