Infosys grows cloud business as US investigation looms
Services firm Infosys has reported a 13.6% increase in revenue to $2bn for the second quarter of 2013

Services firm Infosys has reported a 13.6% increase in revenue to $2bn for the second quarter of 2013, ended 30 June.
Net profit for the quarter increased by 3.7% to $397m.
In its latest financial statement, the company said it had won more than 15 engagements across cloud services and big data projects. It was also invited to join the global Open Data Center Alliance (ODCA) as a contributing member to help define and strengthen worldwide industry standards to support enterprise cloud and big data requirements.

Download this free guide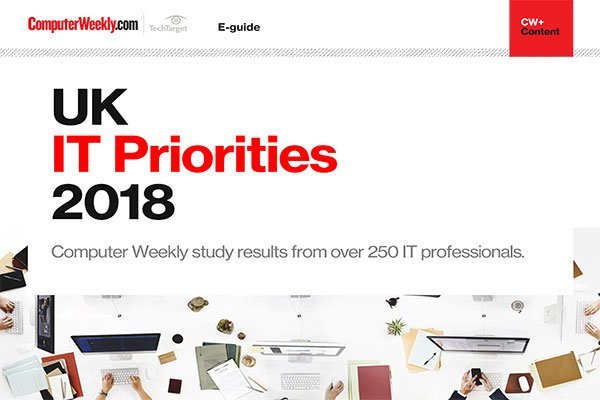 2018 UK IT Priorities survey results
IT organisations in the UK and across Europe are starting to accelerate the move to the cloud. Read more about the key areas in which senior IT managers are planning to invest in over the next 12 months.
In March 2013, Infosys opened a service delivery centre in Munich for BMW to provide maintenance and operations services for the car maker's web infrastructure, content management, SAP, business intelligence systems and internal IT system.
Special report on Infosys
Faced with slowing growth in the business outsourcing market, technology services supplier Infosys has begun an ambitious strategy to transform itself into a global provider of consultancy and IT services.
Download this six-page special report from Computer Weekly for details on Infosys, its strategy, products and services and financial performance.
Infosys reported revenue of $160m in financial services, $110m in the manufacturing sector, and $100m in energy, utilities, communication and services (ECS). Its retail, consumer packaged goods, logistics and life sciences group reported revenue of $120m.
The company is currently being investigated in the US for visa fraud, the outcome of which could materially affect its business.
In the financial statement, Infosys noted: "In the event that the US government undertakes any actions which limit the B-1 business visa program or other visa program that the company utilises, imposes sanctions, fines or penalties on the company or its employees, or undertakes any other actions against the company arising from the investigations or discussions that are currently ongoing, this could materially and adversely affect the company's business and results of operations."
Read more on IT suppliers