Europe-wide patents could spread smartphone wars
We look at how upcoming legislation for a single European patent will affect the ongoing battles between smartphone and tablet manufacturers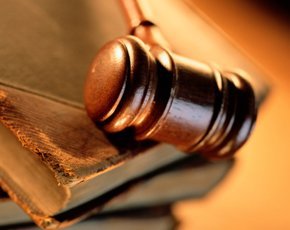 The European Parliament has voted in favour of a new patent law to provide a single regulation and one court to cover inventions across the continent.

Download this free guide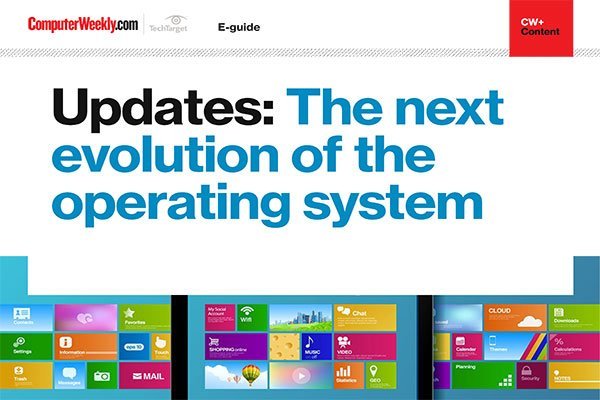 Software Updates: Our latest e-guide is available for your device. Download now?
See how operating systems are evolving with the help of continuous updates and learn about how the Spectre and Meltdown microprocessor flaws have led to improved, more secure processors being released and how Microsoft is evolving its Windows desktop operating system.
By submitting your personal information, you agree that TechTarget and its partners may contact you regarding relevant content, products and special offers.
You also agree that your personal information may be transferred and processed in the United States, and that you have read and agree to the Terms of Use and the Privacy Policy.
Currently, companies or citizens can either apply for a national patent for a single country, or a classical European patent which protects them in the bundles of countries they want the cover in.
However, the new unitary patent will enable any submitted invention to be covered and protected in the same way across any participating locale, rather than having to go through separate processes.
The vote was a long time coming, following several years of debate between member states and a lack of consensus in forming a single patent system to function across all EU countries.
Even with this new agreement, Italy and Spain have not signed up, claiming issues with how the translation of the regulation was conducted between languages did not meet their approval.
However, now 25 states have agreed to the regulation, it is on the road to becoming law. In December 2012, the proposal was handed to the Coreper – the Committee of Permanent Representatives in the European Union – then on to the council of ministers, and is due to be signed off in February 2013.
Those with the biggest pockets will build up the biggest advantage, and those which can afford both types of patent could bring many more cases

Graham Burnett-Hall, Marks & Clerk Solicitors
Before it becomes official, a minimum of 13 countries, including the UK, France and Germany, will have to ratify it into their national law. Italy and Spain can join at a later date, once the system is in place, if they decide to.
Smartphone and tablet patent battlegrounds
Europe has often been used as a battleground by companies from far and wide to take up issue with each other's patents, but no industry has dominated the courts more than technology in recent years, especially firms making smartphones and tablets.
All the big names seem to have been entangled in some fight or other with a competitor over a rounded corner or swiping action that they believe makes their product unique.
But the biggest cases have remained stateside, such as the battle between Apple and Samsung which resulted in the former being awarded $1bn in damages from the latter.
With a new unitary patent system allowing companies to apply for a single patent to cover 25 European states, however, there may be more court action our side of the Atlantic.
"The big economic impact on the smartphone wars is that the US has the largest market, with a little over 300 million people, making it a more important region," said Graham Burnett-Hall, partner at IP law specialist Marks & Clerk Solicitors.
The mobile patent wars rage on
"With a single unitary patent in Europe, the outcome of any patent case will affect around 400 million people, going up to 500 million if Spain and Italy eventually sign up," he added.
Companies will still be able to get national patents for the countries they choose, but according to Burnett-Hall, the EU-wide patent law will allow firms to "build a web of patents" and possibly "shift the focus of patent wars more to the EU than the US" as the population of the continent is taken into account.
The concern is that this will lead to a huge influx of cases, which could in turn lead to injunctions and products being taken off the shelves, resulting in less choice for the consumers of Europe.
"I don't think cases will slow up," said Burnett-Hall. "If anything, there could be many more. Those with the biggest pockets will build up the biggest advantage, and those which can afford both types of patent could bring many more cases."
A single patent system will give innovative entrepreneurs the platform to become major contributors to the sustainable economic recovery of Europe

Jonathan Zuck, ACT
SME advantage
However, although the big guns may end up in more battles, there is an element to the new legislation that will help the little guy protect his or her assets.
"Companies that fall into the small and medium business (SME) category couldn't previously afford to litigate in multiple localities, meaning if they lost one case of patent infringement, they couldn't afford to pursue it elsewhere," said Burnett-Hall.
But he said that under the unitary patent, one court and one ruling will be effective across the EU, putting SMEs on an equal footing with the larger firms.
Jonathan Zuck, president of the Association for Competitive Technology (ACT), agreed it would boost business for SMEs.
"A single patent system will give innovative entrepreneurs the platform to become major contributors to the sustainable economic recovery of Europe," he said.
"It will not only offer SMEs more exposure to national markets, it will also standardise and harmonise patent law to give them legal certainty, thereby protecting them from fragmented national legislations."
Patent enforcement system
The system itself is still some way off – it is expected to come into force in 2014 – and new courts will need be set up so any patent issues will go directly to the specialists, rather than through national justice systems.
So far, three courts have been named in Paris, Munich and London. Paris will hold the main responsibility for technology patent cases, but the cases will be heard in whatever language the patent is recorded in – the majority are in English.
It is not yet certain how the system will pan out, but as Burnett-Hall concluded: "It will be a case of testing the courts and seeing how the practice develops, like any new system."
But what is clear is that the days of patent wars between the smartphone kings and tablet giants are far from over and Europe could be the stage for the next installment.
---
Image: Thinkstock
Read more on Smartphone technology