IBM industrialises silicon and optical nanotechnology for big data
IBM has invented a chip that combines photonics and silicon on a single 90nm die capable of transferring data at 25Gbps.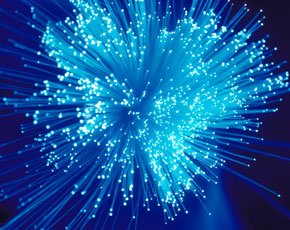 IBM has invented a chip that combines photonics and silicon on a single 90 nanometer (nm) die, which is capable of transferring data at 25Gbps.
The so-called silicon nanophotonics device (shown below) allows the integration of different optical components side-by-side with electrical circuits on a single silicon chip using, for the first time, sub-100nm semiconductor technology, according to IBM.

Download this free guide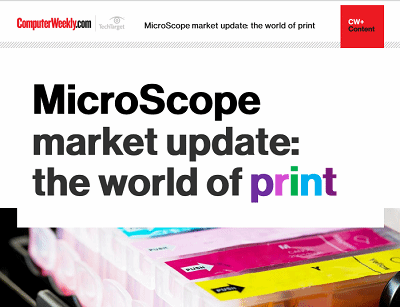 The world of print
The threat of the paperless office is as far away as ever. Get an update on recent printer happenings as well as an overview of the world of managed print services.
By submitting your personal information, you agree that TechTarget and its partners may contact you regarding relevant content, products and special offers.
You also agree that your personal information may be transferred and processed in the United States, and that you have read and agree to the Terms of Use and the Privacy Policy.
John Kelly, senior vice-president and director of IBM Research, described the device as a breakthrough, paving the way to large-scale fabrication.
"This allows us to move silicon nanophotonics technology into a real-world manufacturing environment that will have impact across a range of applications," he said.
The company originally developed a proof-of concept device in 2010.
Supplier profile: IBM
IBM has now industrialised the chip by adding silicon nanophotonics into a high-performance 90nm CMOS fabrication line. It claims its manufacturing process is able to integrate optical components like wavelength division multiplexers (WDM), modulators and detectors side-by-side with a CMOS electrical circuitry.
As a result, single-chip optical communications transceivers can be manufactured in a conventional semiconductor foundry, providing significant cost reduction over traditional approaches, according to IBM.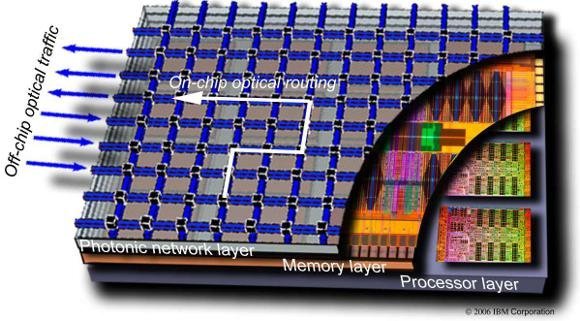 Big data analysis is one of the real-world applications of silicon nanophotonics. IBM said the technology could provide answers to big data challenges by seamlessly connecting various parts of large systems, whether a few centimetres or some kilometres apart, and move terabytes of data via pulses of light through optical fibres.
Read more on Computer peripherals and printers