Google wins Oracle spat over Java
Google has claimed victory in one of the central arguments in its high-profile court battle with Oracle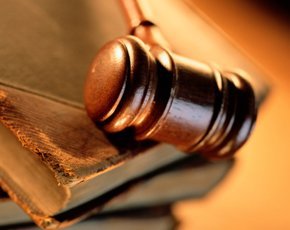 Google has claimed victory in one of the central arguments in its high-profile court battle with Oracle.
In August 2010, Oracle sued Google, claiming Android infringed its intellectual property rights by Google illegally copying Java in 37 of the application programming interfaces (APIs).

Download this free guide


Web security 101: Keeping hackers at bay
Many people assume that they are untouchable when browsing the web. Many people are wrong. It's impossible to be completely safe whilst online, but there are some simple methods to help increase your web security.
Earlier this month, the jury reached an inconclusive verdict on whether Google's Android mobile platform infringed Oracle's copyright, but found that it did not infringe Oracle's Java patents.
That ruling was a huge blow to Oracle, putting its claim for $1bn copyright damages from Google on hold. But Oracle hoped for a retrial over the jury's inconclusive verdict on the copyright issue.
The particular elements replicated by Google were free for all to use under the Copyright Act

Judge Denny Chin
Now Judge Denny Chin has ruled that Google's use of the same formats as Java, rather than copying actual code, is not illegal, making a retrial unlikely.
"The particular elements replicated by Google were free for all to use under the Copyright Act," the judge wrote. He added that his findings were based on the facts of the case and did not mean that "the structure, sequence and organisation of all computer programs may be stolen".
Google has welcomed the judge's ruling because it protects the right of developers to make their code work with other widely used software programs.
Some experts had warned that a victory for Oracle could have put many software developers in jeopardy because the approach Google took with Android is commonly used in the software industry to make programs work together, according to the Financial Times.
Oracle plans to appeal against the ruling, which it said would undermine the protection for innovation and invention in the US and make it far more difficult to defend intellectual property rights.
---
Photo: Thinkstock
Read more on Privacy and data protection