Strategic vision should head up IAM goals for 2012
Defining a strategic vision for identity and access management (IAM) should be a business priority for 2012, says Gartner.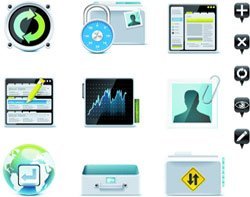 Defining a strategic vision for identity and access management (IAM) should be a business priority for 2012, says Gartner.
"Doing IAM on an ad-hoc basis is not sustainable in the long term," Ant Allan, research vice president at the analyst firm told the Gartner IAM Summit 2012 in London.

Download this free guide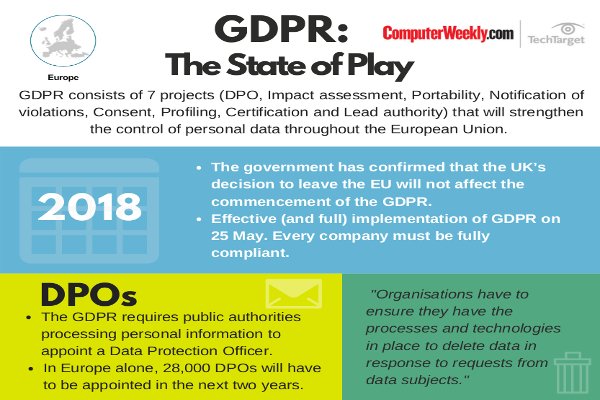 Infographic: GDPR - The State of Play
Get the latest information on how GDPR is going to affect your business and how to avoid any unwanted fines with this simple infographic.
By submitting your personal information, you agree that TechTarget and its partners may contact you regarding relevant content, products and special offers.
You also agree that your personal information may be transferred and processed in the United States, and that you have read and agree to the Terms of Use and the Privacy Policy.
While the basics such as identifying pain points are still important, he said, IAM will continue to deliver business value only if it is tied to a strategic vision.
IAM may be defined as ensuring that the right people get access to the right resources at the right time for the right reasons.
But, said Allan, it is ultimately about enabling the right business outcomes. "That is why we are doing it - because it helps the business," he said.
Allied to that, Allan said identity professionals should identify the business value of IAM. "Look at the business goals of the organisation, understand where IAM can provide value, and articulate that to business leaders," he said.
Gartner research has shown that most chief information officers do not recognise the importance of IAM, even though it lies behind other objectives such as improved security.
The main value of IAM, according to Allan, lies in the areas of efficiency, effectiveness and enablement.
IAM can support firms' goals in reducing costs; improving operations and service levels; improving governance, risk and compliance to achieve security objectives; and enabling greater agility by improving processes to deal with business challenges faster and to help managers make informed business decisions, he said.
Embracing the forces of cloud, mobile, social and information, will be important in the year ahead, said Allan. "Think about the challenges and opportunities that these forces present, then look at how IAM support these, to what extent they will disrupt traditional IAM practices, and how you will need to change what you are doing," he told delegates.
Finally, Allan advised identity professionals to establish effective governance over IAM. "In every organisation, IAM should be governed. It should be part of governance agenda because it is an enabler for everything you want to do with IAM," he said.
Read more on Identity and access management products