Oracle rejects SAP settlement and seeks new trial
Oracle has rejected a $1bn reduction in a jury verdict it won against rival SAP and is seeking a new trial for copyright infringement.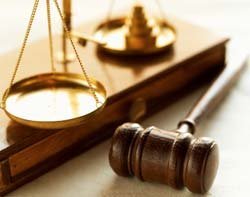 Oracle has rejected a $1bn reduction in a jury verdict it won against rival SAP and is seeking a new trial for copyright infringement.
US District Judge Phyllis Hamilton in Oakland, California, threw out a $1.3bn verdict against SAP in September 2011, calling it "grossly excessive" and not supported by the evidence, but said SAP should get a new trial if Oracle rejected her decision to reduce the amount to $272m.

Download this free guide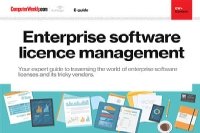 How to achieve a healthy, balanced relationship with your ERP provider
Download this e-guide to discover how the pendulum of power is swinging towards to the consumer and why many CIOs are prepared to walk away and re-implement a system using another provider's software rather than put up with aggressive licensing stances.
"Oracle's objective is to obtain clarification of the law and, if it is right about what the law is and what the evidence supports in this case, to vindicate the verdict of the jury and Oracle's intellectual property rights as a copyright owner," said Oracle attorney Geoffrey Howard in a filing in a federal court in Oakland, according to Bloomberg.
Accepting the Judge's ruling would force Oracle to risk waiving its right to appeal the court's decision on motions for judgement as a matter of law and for a new trial, said Howard in the filing.
Oracle filed the original suit in 2007, claiming SAP's now-defunct TomorrowNow support services subsidiary illegally copied the software code from Oracle systems that SAP needed to support customers, without buying licences to access it.
In the 2010 trial, SAP acknowledged that TomorrowNow made "inappropriate" downloads of Oracle materials in 2007. But SAP said Oracle exaggerated the impact on its business.
After Oracle was awarded $1.3bn in damages in November, SAP said it was disappointed and would pursue all available options to have it overturned because the award was based on the value of a hypothetical licence that SAP would have needed to use Oracle's software.
SAP argued that the award should have been based on profit that Oracle lost and SAP gained as a result of the infringement.
In throwing out the award, Judge Hamilton said there was no evidence that Oracle had ever granted a licence that would permit a competitor to use its software to compete for Oracle customers.
Oracle could not recover lost licence fees because, without such evidence, any award would be subjective and speculative and not based on objective evidence, she said.
"We are disappointed that Oracle has passed up yet another opportunity to resolve this case," said an SAP spokesman in a statement.
Read more on Software licensing