Foreign secretary William Hague calls for international consensus on cyberspace
There needs to be international consensus on responding to developments in cyberspace, UK foreign secretary William Hague has said in support of plans for the London Conference on Cyberspace.
Warwick Ashford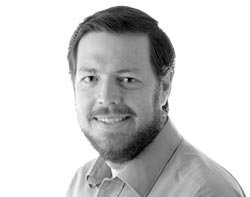 Warwick Ashford is chief reporter at Computer Weekly. He joined the CW team in June 2007 and is focused on IT security, business continuity, IT law and issues relating to regulation, compliance and governance. Before joining CW, he spent four years working in various roles including technology editor for ITWeb, an IT news publisher based in Johannesburg, South Africa. In addition to news and feature writing for ITWeb's print publications, he was involved in liaising with sponsors of specialist news areas on the ITWeb site and developing new sponsorship opportunities. He came to IT journalism after three years as a course developer and technical writer for an IT training organisation and eight years working in radio news as a writer and presenter at the South African Broadcasting Corporation (SABC).
View all articles by Warwick Ashford >>
[email protected] 020 8652 8505 Active Warwick Ashford False True
There needs to be international consensus on responding to developments in cyberspace, UK foreign secretary William Hague has said.
This response needs to be a collective endeavour involving the major actors in cyberspace, he said.
"That is why I have invited representatives from not just governments, but also civil society and business to the London Conference on Cyberspace on 1 and 2 November," William Hague added.
"No one government or country has the answers. Together we must begin to address how we can maintain the economic and social benefits of the internet and guard against the criminal and security cyber threats without suffocating future innovation," Hague said.
The conference is aimed at launching a more inclusive dialogue between key cyberspace actors to develop a collective understanding of how to protect and preserve the opportunities cyberspace offers. It includes a keynote speech by US secretary of state Hillary Clinton.
The conference will concentrate on economic growth and development, social benefits, cyber crime, safe and reliable access, and international security.
Sessions will cover the wide number of issues that fall under each of these themes. Discussions will include capacity building, network connectivity, online privacy, data protection, online jurisdiction, investment in internet infrastructure and cyber crime.
The ideas and proposals that emerge from the conference will develop into "the London Agenda" - a plan to help realise the full potential of cyberspace.
Hague views this as one of the great challenges of our time as web-based industry is already a critical part of the economy.
"The UK's web-based industry is already worth £100 billion, accounting for 8% of our total GDP, and is forecast to grow at 10% over the next four years. Globally, e-commerce sees US $8 trillion change hands each year," he said.
In an increasing number of countries, people now rely on the internet for almost everything they do. The web also fosters innovation, creativity, education, and transparency, allowing individuals to hold their governments to account, said Hague.
"For some, the opportunities are far more profound. The Arab Spring has shown how the ability to share ideas has brought previous unimagined changes and helped ordinary citizens to stand up against oppressive regimes, highlighting their brutality to the rest of the world," he said.
Other benefits of the web include the improved provision of public services, response to emergencies and natural disasters and the ability to solve crimes.
But the rise of the networked world has also produced significant challenges which undermine these benefits and pose a serious threat to reaping the full potential of a cyber world, he said.
The digital divide remains substantial with two-thirds of the world's population is still unable to log on.
"Cyber also provides opportunities for criminals, who use it to steal identities and ideas, defraud governments and businesses, as well as exploit the most vulnerable in our societies," said Hague.
Repressive governments are also using advances in technology to violate their citizen's rights and it has opened up new channels for states to launch hostile attacks on one another by damaging infrastructure or stealing secrets, promoting the fear of cyber war.
The threat is real, said Hague, with around 20,000 malicious e-mails sent to UK government networks every month; 1,000 of these deliberately sent to attack these networks.
"We do not underestimate the difficulties ahead. Some countries do not share our view of the positive impact of the Internet. Achieving the broad, international consensus we need, will not be easy. It will take time," he said.
Given the importance of the web, said Hague, its future cannot be left to chance.
"We must start to act now if we are to protect and preserve the tremendous opportunities that the development of cyberspace offers us all.
In London, we hope to set an agenda that will allow the world to enjoy the full benefits of a safe and secure cyberspace for generations to come," Hague said.
---
Image: Phillip Stevens
MetaKeywords MetaDescription Sensitive Landingpage False
Read more on IT news in your industry sector