User group to clarify SAP cloud offerings
The majority of SAP users recognise the potential of cloud computing, but are a lot less clear on how SAP can help them with that, a survey has revealed.
Warwick Ashford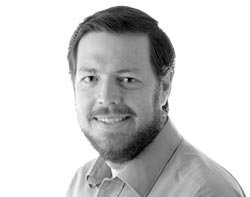 Warwick Ashford is chief reporter at Computer Weekly. He joined the CW team in June 2007 and is focused on IT security, business continuity, IT law and issues relating to regulation, compliance and governance. Before joining CW, he spent four years working in various roles including technology editor for ITWeb, an IT news publisher based in Johannesburg, South Africa. In addition to news and feature writing for ITWeb's print publications, he was involved in liaising with sponsors of specialist news areas on the ITWeb site and developing new sponsorship opportunities. He came to IT journalism after three years as a course developer and technical writer for an IT training organisation and eight years working in radio news as a writer and presenter at the South African Broadcasting Corporation (SABC).
View all articles by Warwick Ashford >>
[email protected] 020 8652 8505 Active Warwick Ashford False True
The majority of SAP users recognise the potential of cloud computing, but are a lot less clear on how SAP can help them with that, a survey has revealed.
Some 80% of organisations polled by the UK & Ireland SAP User Group predicted that their future SAP implementations would be a mix of on-premise, on-demand and on-device services.
While 64% of organisations believed there was too much hype around cloud computing, 56% said they were planning to implement software-as-a-service strategies in the next 12-18 months, and 27% they were already using SaaS for business-critical applications, up from 17% in 2010.
"I am pleased to see a definitive move to cloud from our membership to cloud-based services," said Craig Dale, chief executive of the UK & Ireland SAP User Group.
With most members being on-premise SAP customers, it is unlikely that they will all jump into cloud computing straight away, but 80% considering a hybrid environment is a big leap from just 60% last year, he told Computer Weekly.
SAP's cloud offerings unclear
Yet 58% of survey respondents drawn from 100 SAP user organisations in the UK and Ireland said cloud adoption was being slowed by a lack of clarity over SAP's product roadmap.
More than a quarter said they did not know what SAP's cloud offerings were and the potential benefits they could deliver, and 59% said they did not understand how to integrate SAP on-demand modules with their existing SAP implementation.
"SAP has always been a proponent of organisations adopting a hybrid approach when it comes to their SAP deployments and I believe this is the correct approach," said Dale.
From the research, it is clear there is still a lot of work to be done in communicating SAP's cloud roadmap, despite improvements by SAP in this regard in the past year, such as making roadmaps available online, he said.
Through working closely with SAP, the UK & Ireland SAP User Group will look to address this in coming months to provide more information and more avenues to that information, said Dale, through channels such as the group's website, special interest group meetings and webinars.
"We tell our members where to find this information, when there are new updates available, and when there are opportunities to give feedback to SAP through dial-in conferences," he said.
Webinars to focus on cloud and mobile SAP
The current webinar series is devoted to Business Objects and the future of business intelligence and analytics within SAP products. The next series will look at cloud and mobile computing.
The user group also plans to focus on the future of SAP's cloud and mobile offerings at the
UK & Ireland SAP User Group Conference 2011 in Birmingham, which takes place on 20-22 November.
This includes sessions on how to decide what applications to put in the cloud, and a high-level session in the senior executive forum to help executives understand what SAP is doing in the cloud and mobile and where SAP sees the future of architecture to be using these technologies, said Dale.
MetaKeywords MetaDescription Sensitive Landingpage False
Read more on IT news in your industry sector