Expensive bespoke IT services are breaking the bank
A two-year study has revealed that some banks in the UK are paying 40% over the market rate for their IT as a result of outdated operating models and unsuitable contracts.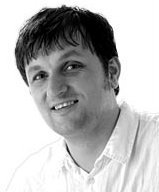 I am Computer Weekly's services editor. My main focus areas for stories are financial services and outsourcing.
Typically for financial services I write about how the retail and investment banks are harnessing technology and how systems can be used to help companies meet regulations such as Basel II and the Markets in Financial instruments Directive (MiFID).
Outsourcing is relevant across all business and technology sector and focuses on the strategic and cost cutting benefits associated with outsourcing IT.
Topical issues include the insourcing versus outsourcing debate and whether it is better to off-shore, near-shore or on-shore your outsourced technology.
View all articles by Karl Flinders > >
[email protected] 020 8652 2068
A two-year study has revealed that some banks in the UK are paying 40% over the market rate for their IT as a result of outdated operating models and unsuitable contracts.
IT benchmarking specialist Compass, which carried out the research, said the use of more standardised IT services rather than highly bespoke ones could save banks hundreds of millions of dollars.
Over the past two years, Compass has been comparing the prices paid for technology by banks and other sectors. It found that on average banks pay 40% more, and even those paying the least are spending 12% more than companies in other sectors.
Compass said three factors caused this: poor management of demand for IT in banks and other user organisations; contractual constraints, often technical, which increase overall costs of service delivery; and excessive service levels, often demanding unnecessarily high levels of availability and support for non-critical applications.
It said big savings could be made if banks addressed this problem and used standardised services, cutting overall operating expenses by as much as 4%. Compass said top UK banks, which spend up to 10% of their entire budget on IT, could save several hundred million dollars each.
"Over the past two years, we have seen IT managers in the financial services sector focus on driving down service provider pricing," said David Whitmore, chief executive officer of Compass. "Whilst this approach has delivered some benefits, it does not achieve the sustained reductions in cost and improvements in performance that their firms need.
"In the financial services sector, we see too large a proportion of services fitting in the client-specific category, much of which could be delivered using an industry-standard delivery model."
Whitmore added that IT buyers need to work with their service providers to implement more appropriate pricing mechanisms that provide incentives for reduced consumption and more efficient delivery
Banks are big spenders on third-party supplied IT. Despite a volatile market, software and services suppliers that focus heavily on the financial services sector have seen a 10% increase in sales over the past 12 months.
According to the latest annual FinTech 100 report from IDC Financial Insights, American Banker and Banking Technology News, the top 100 IT firms selling into the finance sector made $58.1bn in sales in the past year.