Infosys kicks off its cloud drive with Microsoft partnership
Infosys has accelerated its cloud computing drive through a deal with Microsoft that will see it combine its knowledge of business requirements with Microsoft's cloud computing technology platform.
Karl Flinders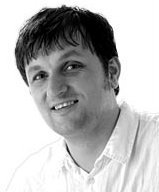 I am Computer Weekly's services editor. My main focus areas for stories are financial services and outsourcing.
Typically for financial services I write about how the retail and investment banks are harnessing technology and how systems can be used to help companies meet regulations such as Basel II and the Markets in Financial instruments Directive (MiFID).
Outsourcing is relevant across all business and technology sector and focuses on the strategic and cost cutting benefits associated with outsourcing IT.

Topical issues include the insourcing versus outsourcing debate and whether it is better to off-shore, near-shore or on-shore your outsourced technology.
View all articles by Karl Flinders > >
[email protected] 020 8652 2068 Active Karl Flinders False True
Infosys has accelerated its cloud computing drive through a deal with Microsoft that will see it combine its knowledge of business requirements with Microsoft's cloud computing technology platform.
The partnership, under which Infosys will combine its understanding of what businesses want with Microsoft's technology, will typify how cloud ecosystems will begin.
Microsoft will underpin the services with its Azure cloud technology, Microsoft private cloud and Office 365. Meanwhile, Infosys will act as a cloud integrator.
An Infosys customer engagement will be split into four parts: identifying where customers are now; helping customers create a roadmap; supporting the migration to the roadmap; and then managing the ecosystem.
Capgemini does something similar with its Infostructure Transformation Services (ITS) business arm. This is the contact point for customers that want cloud computing services. Royal Mail signed a deal with Capgemini to take advantage of ITS and introduce cloud computing technology to its IT infrastructure when it wanted to cut costs through a pay-as-you-go IT model and make it easier to introduce new online services.
Managing the cloud ecosystem
Capgemini and Infosys will manage ecosystems of suppliers in customer clouds. This management is critical as services in a cloud will be provided by a number of different suppliers which will complicate management. By having a partner manage the cloud ecosystem this complexity can be overcome.
Vishnu Bhat, head of cloud at Infosys, said there are added complications because it will be a mix of private, public and hybrid clouds.
He said Infosys will help customers answer questions such as: How do we best leverage the cloud and who are the best partners? How many SLAs do we need? How many contracts will be required?
Infosys describes its service as a glass box. The box being the fact that all the accountability for the cloud is controlled by Infosys. The fact that it is glass represents the transparency to the customer of what is being done.
A new phase of cloud adoption
Bhat said the time is right for the cloud as businesses embark on a new phase of cloud adoption. "We have seen a change in the tone of discussions in the past six months. We used to hear questions like, Is cloud just a buzz? Is it secure? Will it stand its ground? But now discussions are different and customers now want to do it."
He said things will accelerate now that businesses have accepted the cloud as the way forward. "About 60% of applications at enterprises are likely to be in the cloud in the next five years. This will be a combination of public, private and hybrid clouds."
Until now, businesses having been putting the "low hanging fruit", such as e-mail services and storage, in the cloud, but this is changing, he said. "The thinking is currently moving beyond infrastructure and moving to applications and innovation."
To help customers with the big step of putting core business applications into the cloud, Infosys builds small pilots for them. "These pilots help customers understand the nuances of moving to the cloud," said Bhat.
For example, Infosys created a pilot of a core event modelling system in the cloud for an oilfield services company. This is core to a company in that field because high volumes of data must be monitored in real time. As a result of the pilot, the customer saved over $2m in training costs because it was standardised and repeatable. It also increased productivity through time savings.
MetaKeywords MetaDescription Sensitive Landingpage False
Read more on IT news in your industry sector