Talent management gets the best from employees
The next generation of talent management systems is helping enterprises develop and manage employees.
Bill Goodwin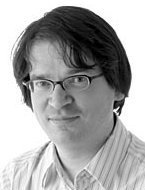 Bill Goodwin is Computer Weekly's management editor.
He is an award winning journalist, who has written for national newspapers, magazines and has worked as a researcher on investigative television documentaries. He developed and taught an investigative journalism course at the University of Westminster, where he is currently an external examiner. His awards include a Freedom of Information Award, and the British Editors Freedom of the Media Award. Most recently he won three awards in the BT Security Journalism Awards 2007, including the BT 'Enigma Award' in recognition of his outstanding and consistent contribution to IT security journalism.
See all articles by Bill Goodwin >>
Linked-In profile for Bill Goodwin
[email protected] 020 8652 8644 Active Bill Goodwin False True
The next generation of talent management systems is helping enterprises develop and manage employees.
But IT departments need to think carefully which systems they choose, as the technology is still immature and each product has its own idiosyncrasies.
Katherine Jones, principal analyst at Bersin & Associates, advises CIOs and HR departments to consider the strategy and direction of the business before they make a decision.
"The talent management products sets are evolving, and most come from an area where the vendor has been an expert at recruitment or performance management, which means the product sets are a little lumpy," Jones said.
Decide what your business needs
Businesses need to decide what element of a talent management system is most important to them. In some cases, they might want strong recruitment capabilities. In others, performance management may be more important.
"The first thing to do is a business requirement plan and work out what your company really needs. That requires really long-term workforce planning," she said in an interview with Computer Weekly.
For example, a company about to embark on a string of acquisitions will need a very different talent management system from a company growing organically.
Some companies might need to recruit specialists to help them meet new compliance regulations. Others may have identified retention problems that they want to address.
Social media
The latest generation of talent management systems offer the potential for business to answer in-depth questions about human resources across global organisations.
And they are beginning to draw in data from social media sites, such as LinkedIn and Twitter, so employees do not have to enter the same data multiple times.
This is a step up from legacy talent management systems, which are so difficult to fill in that candidates often refuse to use them. "They are awful," said Jones.
"LinkedIn, Facebook and Twitter are being linked in to the hiring management system. You can look up references, see who you know that they know, and do an informal check immediately. You can just pop them a message in an instant," Jones said.
Other software will monitor LinkedIn updates, for example, for signs that employees might be about to leave the organisation.
Look behind glitzy software
However, it is important to look beneath the surface of a flash-looking HR system, Jones warns. And always check customer references.
"Buyers should look past the core interface, the glitz, and look how the technology is constructed. This means that IT consultants should always work with HR. It is very easy to be captivated by the way it looks," she said.
"But does it do what the business really needs? Does it integrate?" she asked.
"There is still a long way to go before suppliers and users manage to bring the disparate HR data stored across organisations into a single record.
"Today, we have an HRIS system that tells you how much a person is paid, how long he has been in the company, and his rate of promotion. But it does not tell you how well he did. The learning management system will tell you what course he did, but not whether he applied the results to his work.
"With talent management, all the talent management information is in one place, but it does not yet tell you the date the person was hired, the social security data, whether he has moved or not, or where he lives," said Jones.
Suppliers are adding new capabilities to their talent management systems, with the intention that they could replace HRIS as a single employee record.
"The vendors are all going to have to differentiate against each other, in a way that is impossible. They are all trying to grow up to be Peoplesoft," said Jones.
"To be able to answer questions like, are my programmers in Romania producing software at a higher rate than my programmers in France? Are they contractors, employees, or outsourced? - that is complicated, but they are the questions that a CIO would want to ask," said Jones.
---
Katherine Jones is speaking at the HR Tech Europe Conference in Amsterdam, which takes place on 2-3 November 2011.
MetaKeywords MetaDescription Sensitive Landingpage False