Google throws down challenge to Facebook with trials for social media site Google+
Google is to take on Facebook with a social media site, Google+.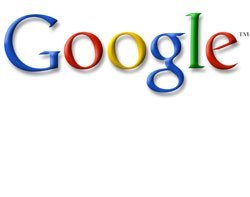 Google is to take on Facebook with a social media site, Google+.
Google is trialling the Google+ social media project, which it says is built around four separate areas. Users will be able to communicate with selected groups, share photos and comments, while Google integrates the service with the its maps and image tools.
The site's areas include: "circles", a feature that enables users to share different forms of content with targeted groups of friends; "hangouts", a multi-user video-conferencing platform allowing friends to drop in and out of conversations; "huddle", an instant messaging tool; and "sparks", a function connecting users with common interests.
Google has also emphasised the site's mobile functionality. "We didn't want 'just' a mobile experience, so with Google+ we focused on things like GPS, cameras, and messaging to make your pocket computer even more personal," Google said.
In a swipe at Facebook, Vic Gundotra, senior vice-president of engineering at Google, said online sharing needed a serious re-think.
"Today, the connections between people increasingly happen online. Yet the subtlety and substance of real-world interactions are lost in the rigidness of our online tools. In this basic, human way, online sharing is awkward. Even broken. And we aim to fix it," Vic Gundotra said.
But Debra Aho Willliamson, principal analyst with research firm eMarketer, told Associated Press that Facebook had already captured the market for social media. "People have their social circles on Facebook - asking them to create another social circle is challenging," she said.
"The whole idea of a Google social network... they've been throwing stuff against the wall for several years and so far nothing has stuck," Debra Aho Willliamson added.
The news follows the recent launch of the Google +1 button, designed to take on Facebook's "like" button.