Global expansion for scalability and performance
Co-founded in Australia in 1991, MYOB is a provider of business management systems for small-to-medium-sized enterprises.
Co-founded in Australia in 1991, MYOB is a provider of business management systems for small-to-medium-sized enterprises.
MYOB maintains offices in 12 locations around the world and relies on a Siebel database housed in a Melbourne data centre. The company is a heavy user of voice over IP technology.

Download this free guide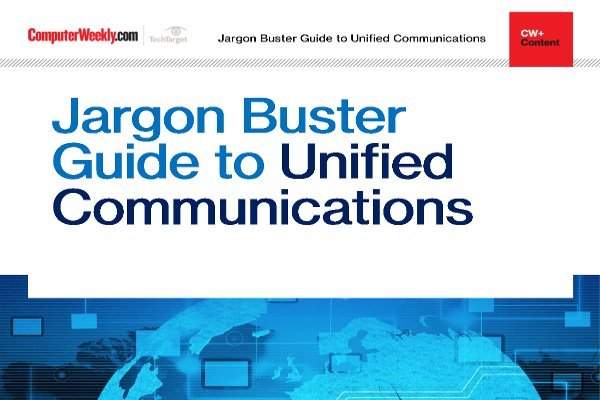 Jargon buster guide to Unified Communications
Confused about what comes under the umbrella of unified communications? This handy definition guide will help to shed some light on the building blocks of UC and how to use it your business' advantage.
Following a period of rapid expansion, MYOB undertook a review of its entire IT infrastructure and business systems. This uncovered multiple disparate networks and management systems across the business as a result of engaging with different providers in different markets.
With the company's ambitious growth plans, it needed to build a world-class platform for growth and wanted a single global solution with centralised management and all at a cost that made sense for the business.
An external benchmarking firm recommended Verizon Business for the deployment of an MPLS (private IP) network and a centralised VoIP telephony solution throughout the business.
The company's requirements led Verizon Business to implement a converged network to handle both voice and data traffic between offices. This merging of networks improved customer service by adding tight integration between voice calls and the Siebel customer database.
The critical nature of voice meant that any delay in rerouting a call over a network could have an impact on call connectivity and customer service. To eliminate interruptions to call integrity during spikes in demand, the Verizon Business ACE team of network engineers was dispatched from the US to deploy a custom network solution and ensure call connectivity and transfer.
"We were looking for a global networking partner that would offer the best value and the best capability. We took that opportunity to look at next-generation networking so we could provide both the real power and the scale needed for growing out a major Siebel implementation globally," said Becky McGaw, MYOB global group IT manager.
The ability to route traffic to call centres on demand has enhanced customer service and Verizon serves as a single point of contact for MYOB.
Read more on Collaboration software and productivity software